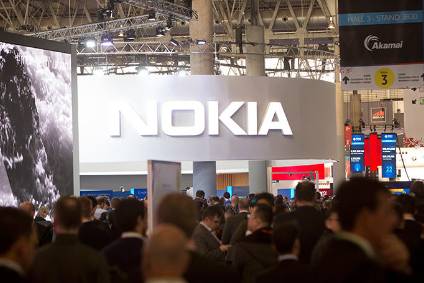 The Regional Court of Mannheim, Germany has ruled that Daimler has violated Nokia's patented cellular technology in its cars.
The ruling is likely to be appealed by Daimler in what has been a long-running dispute over how mobile connectivity technology in cars should be licensed.
Nokia said the court finding "confirms the quality of Nokia's leading patent portfolio and further validates its automotive licensing program. Daimler must start respecting Nokia's intellectual property."
The court finding said Nokia acted in a fair way in licensing its cellular standard-essential patents (SEPs) and that Daimler is using Nokia technologies without authorization. "The facts show that Daimler and its supporters in the case aren't willing to take a license," the court said in a statement.
Jenni Lukander, President of Nokia Technologies, said: "Today's finding is a major endorsement of the long-term engineering work by innovators at Nokia and the important principle that innovators should receive a fair reward for the use of their inventions. We hope that Daimler will now accept its obligations and take a license on fair terms. There is more to gain if we work together."
Nokia said it has an established licensing program and many automotive brands already license its patents for their connected vehicles, including Audi, Bentley, BMW, Mini, Porsche, Rolls Royce, Seat, Skoda and Volkswagen.
Nokia has several patent infringement actions pending against Daimler in Germany. The injunction was obtained with patent EP 2 981 103, which enables the car or other end user devices to communicate more efficiently with LTE networks. Nokia says it has patented this fundamental invention in many countries around the world.
Nokia wants Daimler to pay royalties based on each car sold, but Daimler has resisted and said the fees would be too high. Instead, it says Nokia should license the technology to the suppliers of the equipment used to integrate mobile devices in its vehicles and those suppliers should pass on the charge to OEMs.
Daimler and its supporters have argued that Nokia is abusing its market power.