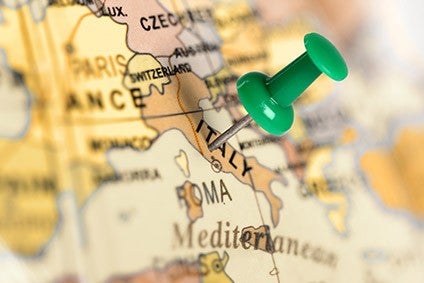 Renault says it has had no impact so far from the disruption caused by the slowdown at MTA 's Codogno plant, which has now partially resumed production.
The factory in northern Italy has been affected by the decision from Italian authorities to drastically curtail movement around the country in a bid to stem the coronavirus outbreak severely impacting the country.
"We don't have any problems following MTA 's stoppage as it [production] has resumed again," a Renault spokeswoman told just-auto. "I was asking the purchasing department if we had an impact and they said no.
"We are following it every day and it is hard to say if next week will be OK as well."
MTA says 75% of its staff are now working either at the Codogno plant or from home as the supplier looks to manage logistics as best it can in the face of the coronavirus outbreak.
The electromechanical parts provider was allowed by Italian authorities to begin some production of components, which Renault uses for its 12V batteries for example, but a pressing issue is securing permission for drivers to enter and exit the factory.
"We have communicated to our customers they have to stick with us [with] their normal orders; they have to obtain permission to come and pick up goods," MTA marketing manager, Maria-Vittoria Falchetei told just-auto. "They have to ask for permission."
Codogno is around 30 miles south east of Milan and was originally one of the red zones designated by the Italian government.
Rome has now drastically extended sweeping restrictions on movement of people around the whole country as it fights the coronavirus.