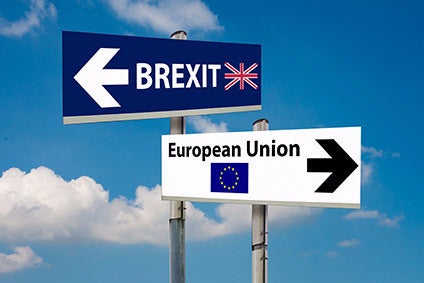 Scrutiny from the UK's National Audit Office (NAO) indicates there was no extra financial pledge on behalf of the British government to Nissan following the Japanese automaker's decision to commit heavily to the future of production at its Sunderland plant.
The decision to produce the next Qashqai in the North East of England, as well as add manufacture of the redesigned X-Trail, has provoked intense debate in the UK as various industries try to read the runes of what lay behind Nissan's move to make such a vote of confidence in Britain immediately after its popular vote to leave the European Union (EU).
UK Secretary of State for Business, Energy & Industrial Strategy (BEIS), Greg Clarke, confirmed his department had played a "crucial role" in securing Nissan's future investment, with the automaker widely seen as a bell weather for manufacturing confidence in the UK, in what is undoubtedly a highly uncertain few months ahead of London invoking the Article 50 mechanism to quit the EU.
Following Clark's announcement he had written to Nissan and the automaker's subsequent decision to plough so much faith into the UK, the NAO, as guardians of the national purse, sought to reassure itself there were no further cost implications to the Treasury involved in any 'assurances' to the automaker.
"The Secretary of State for BEIS made a statement in the House of Commons [Parliament] to set out assurances government had provided," said NAO Comptroller and Auditor General, Amyas Morse in a letter to Treasury Select Committee chairman, Andrew Tyrie. "I have reviewed the contents of that letter. I have also received written assurances from the Permanent Secretary there are no other letters to Nissan on this matter and nothing was discussed in relevant meetings that might be understood as an additional commitment by HM Government.
"On that basis, I am satisfied there is no verifiable contingent liability for the purpose of inquiry into whether there was an obligation to notify. We will, of course, examine the evidence again during our audit of the Department's accounts."
Industries are now queueing up to see whether or not they can divine any further detail from Clark's 'assurances' in the letter to Nissan, which could act as a template for them, but the NAO's swift decision to review the contents may have poured cold water on hopes the UK will offer financial incentives to commit to Britain post-Brexit.
It appears the NAO – as ultimate auditors – can request information from anyone in the UK where it involves public money – even including national tax collection agency Her Majesty's Revenue & Customs (HMRC) and as soon as Clark's letter came to its attention it acted.
Those industries searching for clues to any possible carrots being dangled for them may have meagre pickings however, as the NAO Auditor General was at pains to point out: "There is a requirement to notify Parliament prior to entering into commitments to future use of public funds where there is no active request for resources through the estimates to cover them."
Reliable sources with knowledge of the matter told just-auto it was up to the Business Department if it released any details of the infamous letter to Nissan, although on current form, this looks highly unlikely, despite heavy public and commercial interest to do so.
Speculation on what, if any, deal was struck, will fuel the vacuum created by the current interregnum until 31 March and Article 50, with manufacturers unclear if tit-for-tat trade penalties will be introduced or whether or not the UK will adopt World Trade Organisation (WTO) rules which could see tariffs of 10% imposed.
Leaders of the remaining 27 EU Member States who discussed Brexit in the absence of UK Prime Minister, Theresa May, who had been excluded from last night's (15 December) Brussels dinner, have equally declined to reveal their hand ahead of March next year, leading to the flurry of rumours swirling concerning Britain's seismic decision.
That may partly be due also to crucial French Presidential and German Bundestag elections next year, while the Visegrad Four countries; Poland, Hungary, Czech Republic and Slovakia, will also be anxious to reassure themselves substantial numbers of their citizens resident in the UK, will continue to enjoy the status quo they currently have.
Suppliers also will be looking hard to work out what any post-Brexit landscape means for them, with the Nissan decision at least, extremely good news for the major cluster of component makers scattered around the UK North East, near to the Sunderland plant.