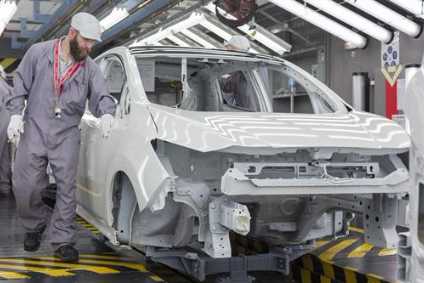 The UK's Society of Motor Manufacturers and Traders (SMMT) claims a no deal Brexit would cut vehicle production by 2m over the next five years.
WTO tariffs (10% each way on complete vehicles) would cost "UK Automotive" GBP55.4bn by 2025 with annual production falling below 1m units.
The SMMT said the entire European auto sector, including the UK, had already lost EUR100bn to the COVID-19 pandemic and wants negotiators currently haggling over a trade deal to ensure the sector will not face further damage from the imposition of tariffs from 1 January 2021 which "would deliver another EUR110bn blow to manufacturers on both sides of the channel".
Even a so-called bare bones trade deal would cost the UK industry some GBP14.1bn, the SMMT said.
SMMT president George Gillespie said: "We need a future trading relationship that works for automotive. We've already spent nigh on GBP1bn preparing for the unknown of Brexit and lost 28 times that to COVID. Let us not also be left counting the cost of tariffs, especially not by accident."
No deal would have a severe impact on the sector's ability to develop and manufacture the next generation of zero emission cars and vans, as well as holding back market uptake of these vehicles at a critical time with a new ICE end of sale date now just nine years away.
The SMMT said WTO tariffs would add an average GBP2,000 to the cost of British-built electric cars sold in the EU, making UK plants considerably less competitive and undermining Britain's attractiveness as a destination for inward investment. Tariffs would add GBP2,800 to each EU-built vehicle for UK sale, all but cancelling out the current GBP3,000 plug-in car grant.