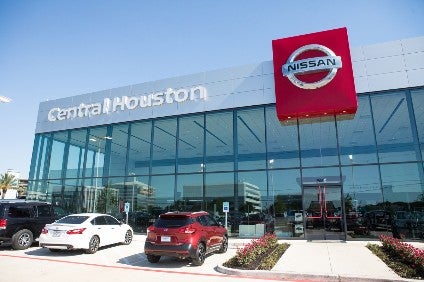 Nissan's US unit is trialling on demand driving through a subscription service at a single Houston, Texas, dealer.
So called Nissan Switch launched with a variety of vehicles, There are three price levels plus a hefty joining fee but no long term contractual commitment.
The subscription programme, powered by Clutch Technologies, offers latest model year vehicles with 'well-equipped' while some include driver-assist technology such as Nissan's ProPilot Assist.
Nissan claims two tiers but there really are three. After a hefty US$495 'membership activation fee', the Altima, Rogue [X-Trail], Pathfinder and Frontier cost $699 a month which includes the vehicle (and unlimited switches, as often as a new vehicle each day), delivery, cleaning, insurance, roadside assistance, and regular maintenance.
Another $200 a month opens the door to the Leaf Plus, Maxima, Murano, Armada Titan and 370Z while $100 more a day on top gives access to the GT-R which is limited to loans of seven consecutive days.
The automaker is working with Central Houston Nissan to administer this new subscription service. A dealership concierge will deliver the vehicle anywhere within the 'Select Service' area and will help transfer items from car to car. The concierge also offers to walk around the vehicle at the time of delivery to answer any questions about key features, safety, and driver assist technologies.
"We are eager to explore subscription services to understand how we can best serve customers' evolving wants and needs," said Chad Milow, general manager, Central Houston Nissan.
"This is a great opportunity for people to drive what they want when they need it for one, predictable payment."
"Nissan Switch is another way that [we are] testing alternatives to the notion of traditional mobility, without long-term financial commitments for our customers," said Andrew Tavi, who heads business development at Nissan North America.
"This programme provides more choice, convenience, and flexibility."