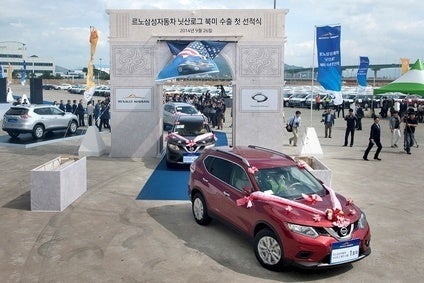 Nissan Motor is set to recall more than 793,000 vehicles in the US and Canada due to the risk of fire, according to reports in the US.
The recall affects Nissan's best-selling US model, the Rogue compact SUV, sold between 2014 and 2016 and comes after an investigation was launched initially by Canadian safety regulators in July 2020.
The US National Highway Traffic Safety Administration said water can get into the wiring harness of these vehicles through the driver's foot-well, causing corrosion and on rare occasions risks causing a fire. It further claims that corrosion can also disable the driver side power window and seat controls, cause the all-wheel-drive warning light to come on and also drain the battery.
Documents revealed this week suggest Nissan received seven reports of 'thermal incidents' from owners whoc could smell burning or see smoke emanating from their vehicles. The carmaker said there were no reported injuries due to these incidents.
Nissan said it was currently working on the problem and expected to have a solution in the coming months.