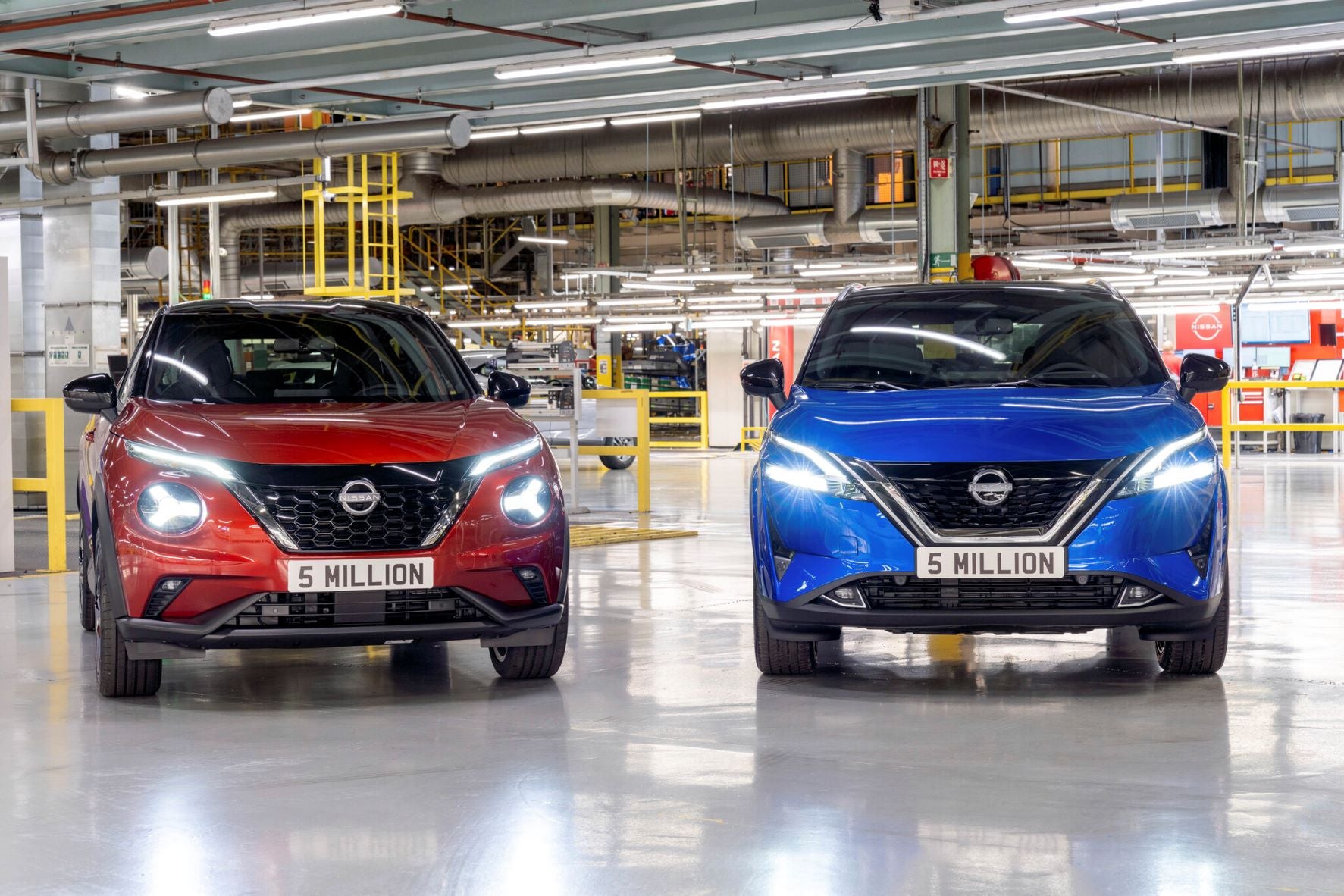 Electrified versions of two Nissan crossover models are now rolling off assembly lines at the Sunderland plant in north east England.
The recently redesigned Qashqai, is now offered with e-Power for the first time in Europe while the B-segment Juke gets a hybrid powertrain.
These new powertrains have been launched as combined production of the two iconic crossover models has passed 5m units in England. The plant has built two generations of the Leaf BEV.
Nissan UK manufacturing chief Alan Johnson said: "Qashqai and Juke are two of our plant's most successful and popular models ever. Both e-Power and hybrid technology are firsts for the team in Sunderland, so it's fantastic to see the electrified versions rolling off our two production lines."
The two new electrified models are part of a previously announced GBP500m investment to build the current Qashqai and Juke. New facilities include a GBP10m battery pack assembly facility.
Nissan previously announced Sunderland as the home of EV36Zero, a GBP1bn flagship electric vehicle manufacturing ecosystem bringing together electric vehicles, renewable energy and battery production.