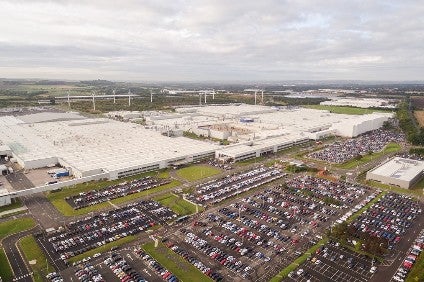 Nissan said on Wednesday (22 April) vehicle production in Spain, suspended since 13 March there, the UK since 17 March and in Russia since 30 March, would resume slowly from 27 April.
"Across the business the company is following all the regulations and advice from national governments and has implemented a range of measures to ensure the welfare of employees and communities," it said in a statement.
"Like the rest of the automotive industry, Nissan is looking forward to resuming business as soon as circumstances across Europe allow. The industry is currently working with very limited visibility on future market conditions, however some activities are now being planned."
Like other automakers, it is putting in place a comprehensive set of safety measures to protect employee health.
In Sunderland, UK, the new safety protocols will be implemented in a pilot activity involving the Powertrain team which will begin this week and initially involve around 50 people.
"This will inform the return to work protocols for the rest of the [UK] factory in the coming weeks. No date has been announced yet for the resumption of vehicle production," Nissan said.
Vehicle production would resume first in Barcelona with pickups on Line 2 and in the powertrain plant along with the Montcada and Sant Andreu plants, on 4 May.
"Some projects" will restart in Cantabria and Avila on 27 April.
Nissan said it was grateful for the financial assistance offered by national governments to support its 15,000 direct employees in Europe, partner companies and suppliers.
"Our goal is to navigate through this crisis while maintaining activities critical for business continuity and to make sure we are prepared for the time when business resumes across Europe and we can welcome the Nissan team back to work," the automaker concluded.