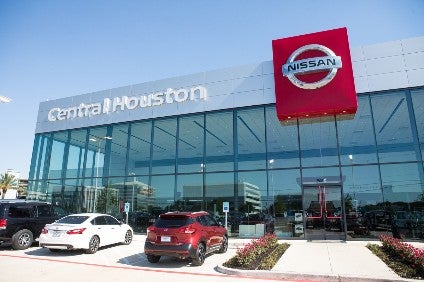 Nissan is reportedly planning to cut about 300 billion yen in annual fixed costs (almost $3 billion) in response to depressed sales globally due to the COVID-19 crisis as well as a need for more actions to turn its sluggish performance around.
Bloomberg reported that the cost cutting plans are part of a new three-year plan that will be unveiled along with financial results on May 28. Citing an anonymous source, the Bloomberg report suggested that the company has come under pressure to take more drastic measures.
The report says that among the measures planned is a phasing out of the low-cost Datsun brand, as well as reducing manufacturing capacity in some parts of the world, as well as paring back marketing, research and other costs.
Reports earlier this month suggested Nissan will retreat somewhat from Europe and other markets to focus on the United States, China and Japan.
Nissan has filed a notice late last month with the Tokyo Stock Exchange to report that the company's consolidated earnings for the fiscal year ended March 31, 2020, may 'differ by more than 30% from the previous financial forecast announced in February'. The company cited a continued decline in the company's performance resulting from the impact of the COVID-19 pandemic and the possible booking of a one-time loss.
The company is now facing its worse financial performance since 2008, when it posted an operating loss of 137.9 billion yen.
The automaker warned last month it expects to post a loss for the latest fiscal year through March, as the pandemic shuttered showrooms in major markets and the economic fallout dented consumer demand for new cars.
A new management team took office at Nissan Motor at the end of last year, led by CEO Makoto Uchida. The main task set by Uchida is to restore the profitability of the Japanese carmaker by moving away from the high volume discounting model of the previous management and focusing on launching new high value vehicles.
The Bloomberg report said plans are still subject to review by Nissan's board and may change.