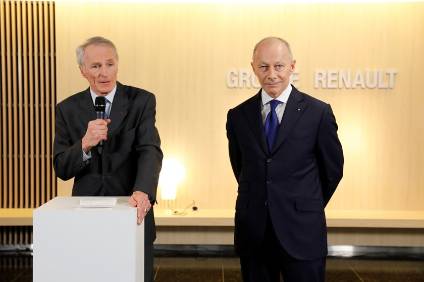 Nissan Motor announced a boardroom shake-up on Friday as it looked to move on from the ousting of former chairman Carlos Ghosn and disappointing financial results for the 2018-19 financial year.
The company said it wanted to have 11 members on its board of directors, including six external members, as it looked to improve corporate governance in the wake of former chairman Carlos Ghosn's arrest for alleged financial misconduct.
The company said, with the new board structure, it aimed to "rigorously pursue separation of supervisory and executive functions" to ensure adequate corporate supervision.
The company planned to keep chief executive officer Hiroto Saikawa, despite mounting pressure for him to step down after Nissan announced a 45% drop in operating profits for FY2019 and an even worse outlook for the current year.
Saikawa was seen as responsible for bringing charges against Ghosn which led to his arrest and dismissal from the company.
The automaker had grudgingly agreed to appoint Renault CEO Thierry Bollore to its board, joining Renault chairman Jean-Dominique Senard who was already a board member.
The French automaker is Nissan's largest shareholder with close to 44% of the equity.
Local reports suggested Bollore's appointment was intended to calm tensions between the two firms.
His appointment was seen locally as a major concession on the part of Nissan given that the Frenchman supported Ghosn "for a long time after his arrest".
It had also been suggested locally in Japan that Senard had insisted on Bollore's appointment after Nissan had initially refused his request.
Renault is still pushing for a merger of the two automakers, a policy understood to have been a significant motivation for the very public investigation into Ghosn, and which Nissan executives are still trying to resist.
Renault's influence is likely to be limited by the appointment of six external board members. The planned changes will be proposed at the next shareholders' meeting.