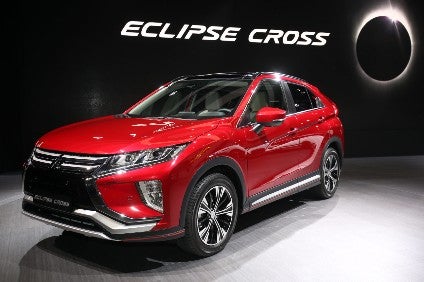 Nissan Motor's increasing influence over the running of Mitsubishi Motors (MMC) is evident in a management reshuffle which will place six Nissan executives – three of them 'foreigners' – in a variety of roles at the new alliance partner.
Nissan last October bought a 34%, US$2.29bn controlling stake in MMC and moved quickly to get its own executives on to the board. The latest executive level appointments include several non-Japanese and Mitsubishi's first woman vice-president.
In a statement, MMC said it wanted to strengthen the competitiveness of the company through its alliance with Nissan and "exchange of talent" and promote a "culture of diversity, regardless of nationality, gender, and age".
"Today's appointments will further strengthen the company's executive team to achieve our V-shaped recovery, accelerate synergies with Nissan, and build the foundation necessary for a more sustainable growth in the future," said president and CEO Osamu Masuko.
Management will be "optimised for smoother operations and quicker decision making with the number of corporate officers reduced by 29%. The position of senior executive officers and executive officers will be streamlined under one title of corporate vice president", MMC said.
A team dedicated to manufacturing and purchasing will look for further synergies with Nissan and pursue the use of more common parts to improve cost competitiveness.
In engineering development, a "mirror organisation to Nissan" will be put in place.
Following recent scandals in Japan involving inaccurate fuel economy data (and earlier truck recall snafus), MMC said it would establish "robust governance", naming a dedicated executive to take charge of global risk control and manage compliance.
Sales and marketing will be strengthened to grow revenues, and boost sales above 1m.
As part of the alliance, MMC will exchange top and middle management personnel.
Among the new appointments, all effective 1 April, Nissan's Vincent Cobee becomes a corporate vice president in charge of product strategy and, Guillaume Cartier moves to head marketing and sales. The third appointment of a non-Japanese executive is Thomas Besson in charge of the strategic management division's 'accleration office'.
Yasuko Takazawa, head of the legal department, retains that role but becomes MMC's first female corporate VP, an unusual move for male-centric Japanese business culture.