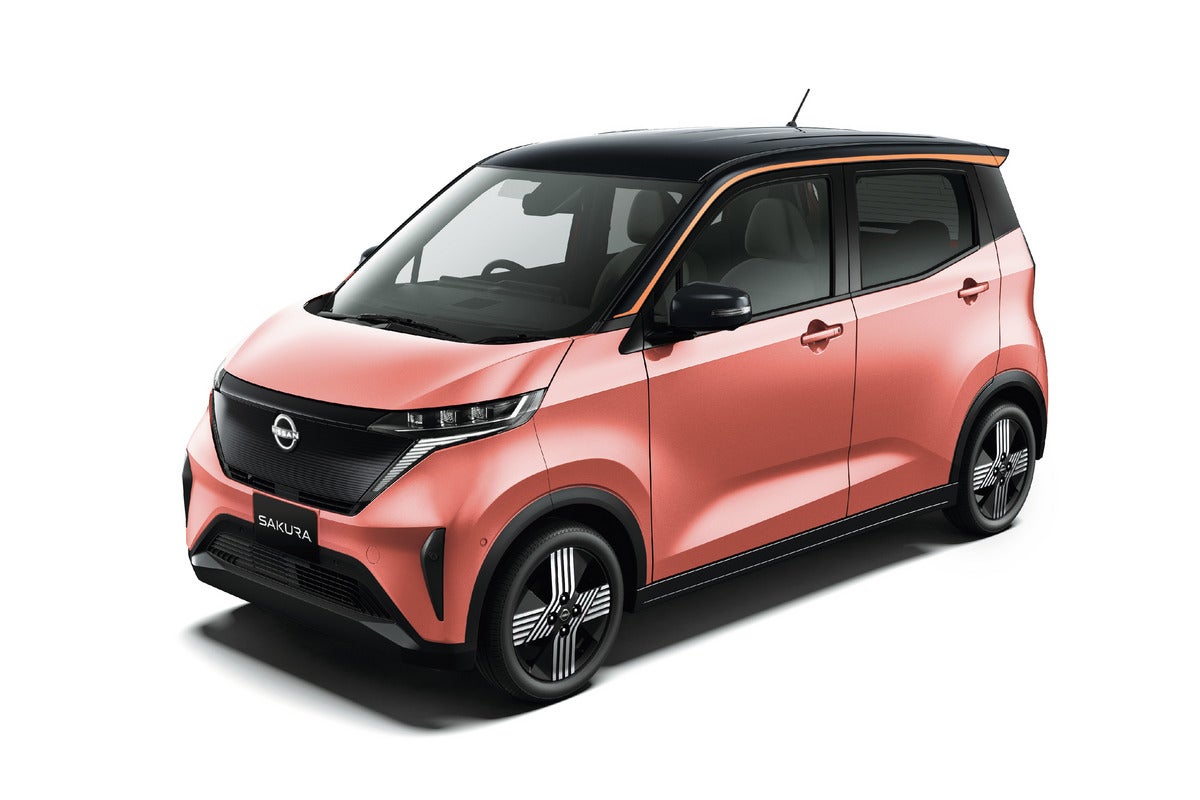 Nissan Motor and Mitsubishi Motors held a line-off ceremony today for their new battery powered Kei cars, or minicars, which were designed and developed by their dedicated NMKV Company joint venture.
The ceremony was held at Mitsubishi's Mizushima plant in Kurashiki City in Okayama prefecture, where the vehicle will be produced for the two brands. Individual launches are scheduled for coming weeks.
The new Kei EVs integrate the electrification technology of both partners along with Mitsubishi Motors' expertise in manufacturing minicars. They will mainly be sold in Japan as the Nissan Sakura and the Mitsubishi eK X (Cross) EV.
Mizushima was the plant responsible for producing the i-MiEV as well as the Minicab MiEV so already had battery pack integrated production and EV platform production lines.
Nissan said the new Kei EVs offer "sufficient range for everyday use" at an affordable price, "providing a smooth and powerful driving experience as well as high levels of safety and comfort through the adoption of advanced driver assistance systems and connectivity".
Minivehicles are very popular in Japan with sales OF 1.65 million units last year or over 37% of total vehicle sales.
Their ICE engine size is no bigger than 660cc. The segment is expected to drive growth in EV sales in the country from a very low level currently.