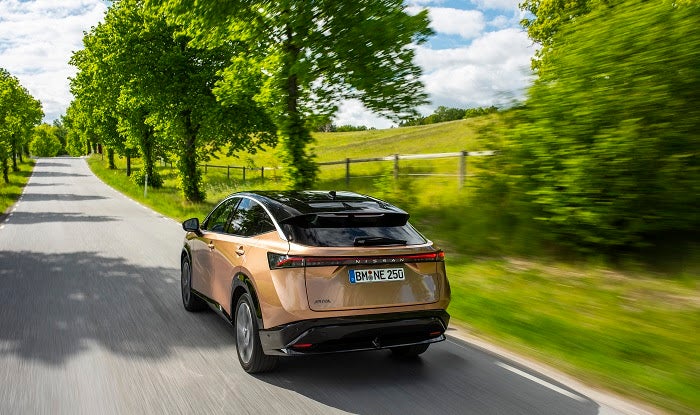 Nissan Motor is launching a so called "sustainable finance framework" to help fund future electrified vehicles, batteries, environment technology and new mobility services.
Proceeds from the Nissan Sustainable Finance Framework will also be used to support projects related to the use of renewable energy, clean manufacturing systems, EV recharging infrastructure, battery reuse and autonomous-drive technology.
"The framework will enable [us] to raise funds needed to further enhance [our] sustainability efforts," the automaker said in a statement.
"This initiative underlines Nissan's commitment to promoting sustainability."
Nissan has published the eligibility criteria for business areas and technology projects to receive proceeds under the framework which followed a review of the initiative by Sustainalytics, the independent research firm focused on environmental, social and governance (ESG).
According to Sustainalytics, Nissan's framework is aligned with the Green Bond Principle 2021, Social Bond Principle 2021, Sustainability Bond Guideline 2021, Green Loan Principle 2021, and Social Loan Principle 2021.