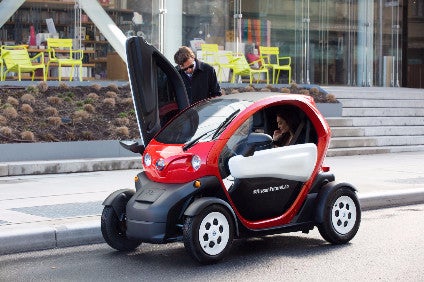 Nissan (China) Investment Company announced it had established a new company in China dedicated to providing advanced mobility services to strengthen the Japanese automaker's position in the world largest new vehicle market.
The new Suzhou based company, Nissan Mobility Service, was announced at the fifth China International Import Export (CIIE) Show which opened in Shanghai at the weekend.
The company is joining forces with Suzhou High Speed Rail New Town to invest in mobility services including the local deployment of robotaxi services.
Shohei Yamazaki, a senior vice president of Nissan Motor and chairman of NCIC, said in a statement: "Introducing future technologies and mobility solutions that enrich the lives of customers is an important part of Nissan's long term strategy in China."
NCIC president Hideki Kimata added: "Leveraging our mobility services experience and expertise from the Japanese market, we are transforming our business in China by tapping into the future mobility service sector.
"Through the new company, we aim to provide new riding experiences with easier, more convenient mobility services for more consumers.
"Suzhou High Speed Railway/Xiangcheng District was chosen due to its strong support for business development, availability of collaborative opportunities and its proximity to our existing Alliance joint innovation hub in Shanghai."
Chinese autonomous driving and mobility service company WeRide has agreed to provide technology support to the Suzhou project. It is currently developing Level 4 autonomous driving and has successfully deployed mobility services in Guangzhou.
Chief operating officer Li Zhang said: "We will extensively participate and fully support the R&D, testing and operation of Nissan Mobility Service's robotaxi fleet, particularly in autonomous driving technologies."