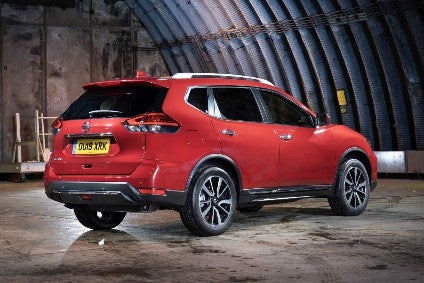 Nissan Motor has ceased production of three key passenger vehicle models in Thailand, according to local reports citing a letter sent to dealers by the Japanese automaker's local subsidiary which has been posted on a number of local websites.
The three models axed are the Sylphy and Teana passenger cars and the X-Trail SUV, produced by Nissan Motor (Thailand) at its Samut Prakan plant near Bangkok.
Reports suggest Nissan Motor, in its letter sent to dealers nationwide on 31 August, announced production and distribution of the three models would end on 1 September, as part of a "changed marketing and sales strategy for Thailand" which aims to place more emphasis on subcompact cars, small multi purpose vehicles, commercial vehicles and electric and hybrid vehicles.
Dealers have been asked to cease marketing campaigns and destroy sales promotion material relating to the three models as soon as their stocks run out. The company also gave assurances that it would still supply spare parts for these models and servicing would continue.
Nissan Motor (Thailand) so far has not commented directly on the production cuts but said it was confident in its new model strategy. The company is moving closer to its Alliance partner Mitsubishi Motors to share product, technology and production capacity in south east Asia.
Its Thai sales fell by over 35% to 25,500 units in the first seven months of 2020 from 39,380 units a year earlier, according to industry sources.
The cuts in Thailand follow Nissan Motor's announcement earlier this year it would cease production in Indonesia by the end of the year as part of a global restructuring programme announced after the company posted a record consolidated net loss of JPY671.22bn (US$6.3bn) for the fiscal year ended 31 March 2020.
In the first quarter (April-June) of the current fiscal year Nissan reported a 48% year on year drop in global sales to 643,000 units while its consolidated net loss was JPY286bn.