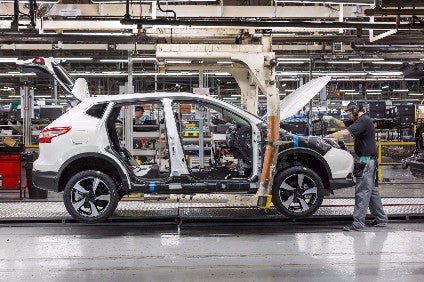 Nissan has announced that it will produce the next Qashqai and will also add production of the next X-Trail model at its Sunderland, UK, plant. The future investment had been in question due to the uncertainties surrounding future EU shipping costs due to the UK's decision to leave the EU.
Nissan said its decision "follows the UK government's commitment to ensure that the Sunderland plant remains competitive". As a result, Nissan will increase its investment in Sunderland, securing and sustaining the jobs of more than 7,000 workers at the plant, it said.
Nissan CEO Carlos Ghosn recently voiced concerns over the future competitive position of the plant due to uncertainties presented by the UK's departure from the EU trading bloc. Tariffs on car exports from the UK of up to 10% have been speculated, if the UK leaves the EU in 2019 ahead of a free trade deal. Non-tariff costs could also rise and there was speculation that the next Qashqai model could be made at an Alliance (Renault) plant, rather than at Sunderland. However, a rapidly arranged meeting with UK prime minister Theresa May following Ghosn's Paris Show remarks appeared to provide reassurance.
"I am pleased to announce that Nissan will continue to invest in Sunderland. Our employees there continue to make the plant a globally competitive powerhouse, producing high-quality, high-value products every day," said Ghosn. "The support and assurances of the UK government enabled us to decide that the next-generation Qashqai and X-Trail will be produced at Sunderland. I welcome British Prime Minister Theresa May's commitment to the automotive industry in Britain and to the development of an overall industrial strategy."
The SMMT was quick to welcome the news. In a statement, Mike Hawes, SMMT Chief Executive, said: "Today's announcement is good news for UK Automotive and jobs, confirming Britain as a leader in automotive production. To secure this position, however, we need government to provide public assurance to investors that our advantages will be maintained – namely, a competitive business environment, the ability to recruit talent from abroad and the continuation of all the benefits of the single market as we leave the EU."
Some reports are suggesting that the UK government has pledged extra support for Nissan if Brexit reduces the competitiveness of its Sunderland plant and that the support is conditional on a commitment for new investment – which has now been made.