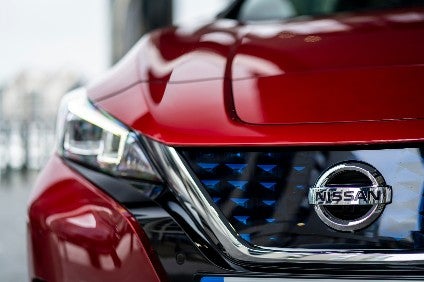 Nissan has confirmed the closure of its Barcelona, Spain, manufacturing plant as part of a new business plan that focuses on cost control and the needs of core markets.
The Barcelona plant was widely tipped to be a casualty of the new Nissan business plan which eschews the volume expansion approach of former Nissan chairman Carlos Ghosn. The plant employs around 3,000 and makes vans for the European market.
The Nissan Barcelona plant has been working at 20% of its productive capacity (capacity is 120,000 units pa) and seen industrial action from labour unions in recent months. It makes the Navara pickup, Renault Alaskan, Nissan NV200 van and X-Class for Mercedes-Benz.
Nissan also said it would reduce global vehicle manufacturing capacity by 20% to 6m units a year by 2023. A plant in Indonesia will also be closed (leaving Thailand the single production base for ASEAN). However, there was relief at the Sunderland, UK, plant that Nissan confirmed its operating future. It could be in line to make Renault models also (announcement from Renault of its business plan is coming tomorrow – 29 May).
Nissan also posted a net loss of 671 billion yen ($6.2 billion) for the year ended in March as the COVID-19 outbreak devastated sales. The loss exceeds the company's net loss of 233 billion yen for the 12 months ending in March 2009.
Nissan said it maintains sufficient liquidity to steer through the challenging business environment.
For fiscal year 2020, Nissan anticipates the global vehicle market to decline by approximately 15-20% compared with the previous year due to the COVID-19 pandemic. Nissan also said it continues to evaluate the impact of the pandemic on operations and will issue the fiscal year 2020 forecast 'when a reasonably calculated outlook is available'.