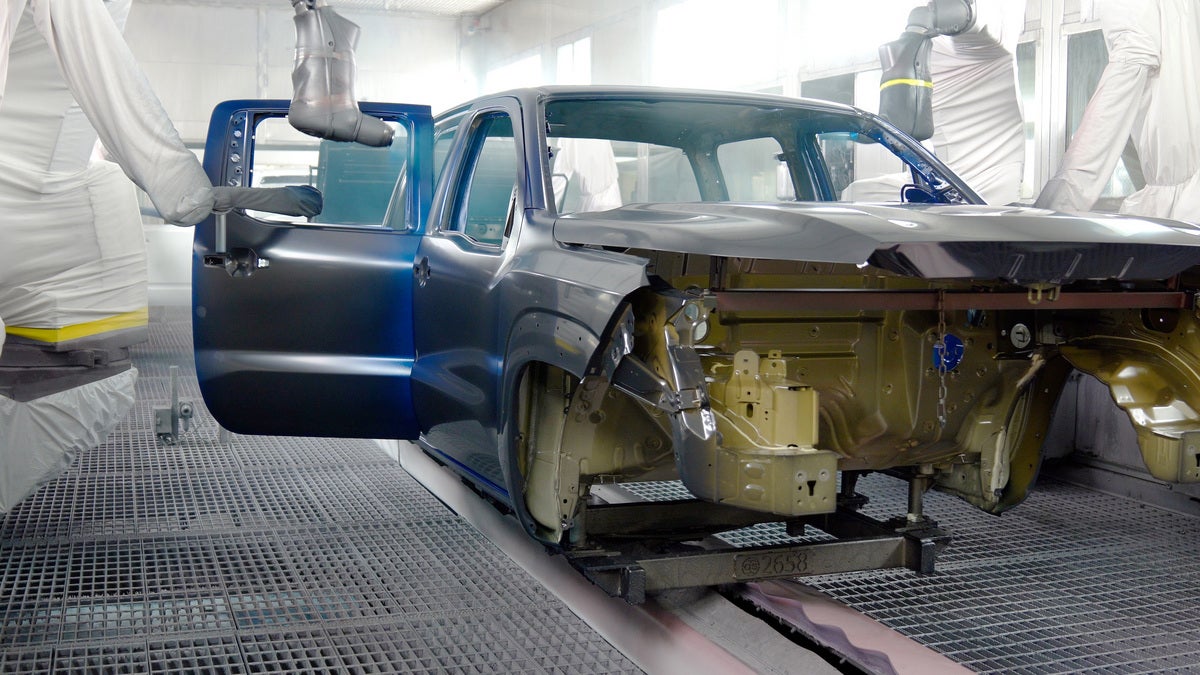 Nissan's Canton Vehicle Assembly Plant in Mississippi officially started production of the redesigned 2022 Frontier truck today.
The model has been built at the plant since 2012 with its engine sourced from the automaker's powertrain factory in Decherd, Tennessee.
Nissan said it had used "enhanced applications" of collaborative robot (cobot) technology to assemble the new model. These robots are said to effectively support process factory automation, resulting in improved safety performance and less strain on workers. The technology is being used to assist with a number of jobs to ensure repetitive tasks are done the same way every time, increasing overall operational efficiency and quality.
"Before integrating more cobot technology into our process, workers were tied to their stations, reducing valuable time that could be used to work directly on the vehicle," said Orlando Valree, Canton's director, production engineering and new model quality.
"Human touch in the manufacturing process remains a critical component of high-quality output, and this technology helps us achieve that."
The Frontier – 4×2 or 4×4 – comes with a standard 3.8-litre direct injection V6 engine with claimed best-in-class 310 horsepower matched to a nine-speed automatic transmission.
Standard technology includes Apple CarPlay and Android Auto with WiFi hotspot and wireless charging optional. Nissan Safety Shield 360 driver and safety aids are available with every trim level.
The new truck reaches US and Canadian dealer showrooms in late summer 2021.