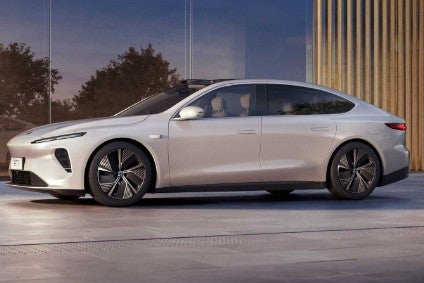 Chinese high-end electric vehicle (EV) manufacturer Nio plans to launch a new mass market brand to help lift its sales in the country, according to local reports.
The New York-listed company's founder and CEO William Li told reporters at the end of last week that Nio is stepping up preparations to enter the mass volume EV segment with a new marque, as sales of new energy vehicles in the country continue to soar.
Sales of new energy vehicles (NEVs) surged by 212% to 1.478 million units in the first seven months of 2021, including 1.227 million EVs, according to data released by the China Association of Automobile Manufacturers. Nio's local deliveries in this period increased by 182% to 49,887 units, according to separate reports.
Mr Li said "the relationship between Nio and our new mass-market brand will be like that of Audi and Volkswagen, and Lexus and Toyota". He confirmed the new brand will not compete at the budget end of the market, with mini-EVs such as the Wuling Hongguang, but that more affordable models will be made available to appeal to middle income consumers.
Mr Li pointed out the company "wants to provide better products and services at prices lower than Tesla". He confirmed that a core team has already been set up to establish the new brand, without providing a date for the scheduled launch.
Nio plans to launch three new EV models in 2022, including a new-entry level model.