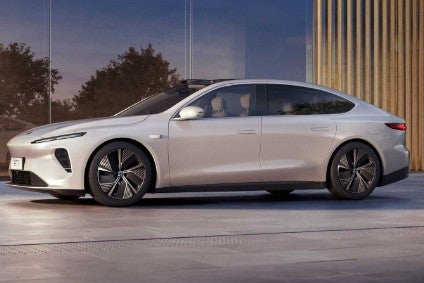 Nio said its application to list its share on the Singapore Exchange had been approved as the Chinese electric vehicle (EV) manufacturer eyes hedging the potential risk of being delisted in the US.
Nio listed its shares on the New York Stock Exchange as part of its initial public offering (IPO) in 2018. It also listed shares on the Hong Kong Stock Exchange in March of this year, albeit without a public offering of its shares. But there is growing pressure on US-listed companies to disclose company data or risk being delisted, particularly Chinese firms due to their government secrecy policies.
Last week the US Securities and Exchange Commission (SEC) put Nio on a list of 80 US-listed Chinese companies that face delisting under the Holding Foreign Companies Accountable Act (HFCAA) if they fail to turn over audit results for three straight years.
A listing in Singapore would give the carmaker more fundraising options if it was forced to delist in the US.
The Chinese EV maker said in a statement: "Nio will continue to comply with applicable laws and regulations in both China and the US and strive to maintain its listing status on both the NYSE and the HKEX in compliance with applicable listing rules."