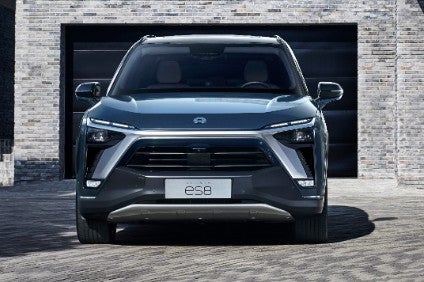 Chinese premium EV SUV maker Nio said April 2020 sales rose 181.7% year on year to 3,155 vehicles, a growth of 105.8% month over month.
The startup sold 2,907 ES6s, the five seat versions, and 248 six and seven seat ES8s.
Deliveries of the updated ES8 (claimed to have more than 180 improvements) started on 19 April.
Cumulative deliveries of the ES8 and ES6 to 30 April reached 38,906 vehicles of which 6,993 were delivered in 2020.
"In April, we achieved record high monthly ES6 deliveries since June 2019, and deliveries of the all new ES8 had also been well on track," said William Bin Li, founder, chairman, and chief executive officer of Nio .
"These results were mainly contributed by the recovering production and delivery capabilities. Meanwhile, we have witnessed strong order growth momentum driven by the increasing recognition of our competitive products, exceptional services, and particularly the battery swapping technologies by our existing and potential users."
See also: Nio – the eternal next Tesla?