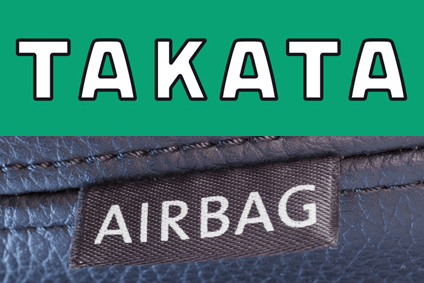 The US government reportedly has advised owners of 313,000 recalled Honda and Acura vehicles to replace their Takata-made airbags immediately after testing showed there's as high as a 50% chance of rupture in a crash.
These vehicles, from the 2001 to 2003 model years, have a manufacturing defect that greatly increases the risk of rupture, the National Highway Traffic Safety Administration said in a statement cited by Bloomberg. Eight of the 10 US deaths caused by Takata airbags – where the inflator breaks apart and sprays metal and plastic shards at vehicle occupants – occurred in these models, the regulator said. The high-risk models are part of about 1.1m vehicles Honda recalled from 2008 to 2011.
"These vehicles are unsafe and need to be repaired immediately," US transportation secretary Anthony Foxx said in NHTSA's statement. "Folks should not drive these vehicles unless they are going straight to a dealer to have them repaired immediately, free of charge."
Takata's rising death and injury toll raises legal liability risk and complicates the airbag maker's search for investors to overcome the biggest recall in the auto industry's history. Honda said earlier this week it was investigating a third fatal rupture in as many months in Malaysia, potentially raising to 15 the number of motorists who have been killed worldwide by Takata's safety devices.
According to Bloomberg, Takata said, in laboratory tests, airbag inflators in the Honda models it's warning against have rupture rates as high as 50% especially when exposed to heat and humidity. Takata airbags that don't have the same manufacturing defect ruptured less than 1% of the time, according to the agency.
Vehicles in Texas, Florida and the Gulf Coast are most susceptible due to high humidity in those areas, the safety agency said.
The models affected are: 2001-2002 Honda Civic, 2001-2002 Accord, 2002-2003 Acura TL, 2002 Honda CR-V, 2002 Odyssey, 2003 Acura CL and 2003 Honda Pilot.
Honda's repair completion rate for the vehicles in the US is more than 70%, compared with 99.6% in Japan, spokeswoman Nao Uzawa told Bloomberg. The company doesn't have the data for other markets, she said.
The automaker will continue contacting owners by phone and mail and via online marketing as soon as possible, Uzawa said. NHTSA said the agency and Honda are trying to alert owners to avoid further deaths or injuries.