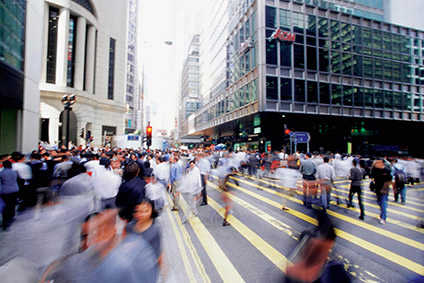 America's Department of Transportation National Highway Traffic Safety Administration (NHTSA) is adding a sound requirement for all newly-manufactured hybrid and electric light-duty vehicles to help protect pedestrians.
The new Federal safety standard will help pedestrians who are blind or have low vision as well as other walkers, detect the presence, direction and location of these vehicles when they are travelling at low speeds, which will aid in the prevention of around 2,400 pedestrian injuries each year once all hybrids in the fleet are properly equipped.
"We all depend on our senses to alert us to possible danger," said US Transportation Secretary, Anthony Foxx.
"With more, quieter hybrid and electrical cars on the road, the ability for all pedestrians to hear as well as see the cars becomes an important factor of reducing the risk of possible crashes and improving safety."
With the new rule, all hybrid and electric light vehicles with four wheels and a gross vehicle weight rating of 10,000 pounds or less will be required to make audible noise when travelling in reverse or forward at speeds up to 30kmh (19mph).
At higher speeds, the sound alert is not required because other factors, such as tyre and wind noise provide adequate audible warning to pedestrians.
"This is a common-sense tool to help pedestrians — especially folks who are blind or have low vision — make their way safely," said NHTSA Administrator, Mark Rosekind.
"With pedestrian fatalities on the rise, it is vitally important we take every action to protect the most vulnerable road users."
Manufacturers have until 1 September, 2019, to equip all new hybrid and electric vehicles with sounds that meet the new Federal safety standard. Half of new hybrid and electric vehicles must be in compliance one year before the final deadline.
"We commend NHTSA on bringing this process to completion," said American Council of the Blind executive director, Eric Bridges.
"This new safety standard moving forward will not just make our streets safer for blind and visually impaired Americans, but also serve as an additional safety cue for all pedestrians who share the streets with hybrid or electric vehicles."
The new standard, Federal Motor Vehicle Safety Standard No. 141, responds to Congress' mandate in the Pedestrian Safety Enhancement Act that hybrid and electric vehicles meet minimum sound requirements to provide an audible alert for blind and visually-impaired pedestrians.
"Having raised concerns on behalf of blind Americans about the dangers posed by silent hybrid and electric vehicles, the National Federation of the Blind is extremely pleased that technical specifications for a safe level of sound to be emitted by such vehicles have now been issued," said National Federation of the Blind president, Mark Riccobono.
"The full implementation of the Pedestrian Safety Enhancement Act of 2010 will protect all pedestrians, especially the blind, as well as cyclists.
"This regulation will ensure blind Americans can continue to travel safely and independently as we work, learn, shop and engage in all facets of community life."
Data from just-auto's QUBE service shows Nissan collaborated last year with ten other members in the creation of a potential next generation pedestrian alert technology. The system produces targetable audible cues to alert pedestrians and other vulnerable road users to the presence of a nearby EV, whilst having minimal impact on noise pollution levels.
Pedestrian alert technology is currently a hot topic, as growing sales of EVs have led to discussions concerning the pros and cons of quiet EVs.
As one of the manufacturers in the EV market and developer of the Approaching Vehicle Sound for Pedestrians (VSP), fitted as standard equipment to all Nissan EVs, Nissan has made this area of research a priority.