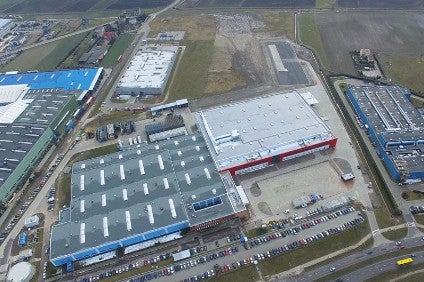 Nexteer Automotive has opened its third manufacturing plant in Europe and said it would open its first technical centre in Tychy, Poland in mid-2016. The overall spend will exceed US$16m and more is planned.
The new plant will allow the company to expand electric power steering (EPS) manufacturing for customers in Europe, including BMW, General Motors, FCA and PSA Groupe.
The Poland Technical Centre will be responsible for the design and development of new steering systems and will house an integrated team with capabilities including design, modelling, software, prototyping, vehicle testing and validation. Other campus improvements include an engineering garage, test track, laboratory, prototype centre and validation centre allowing engineers to develop, assess, evaluate, and improve steering system characteristics and vehicle steering performance.
Nexteer plans to hire around 100 engineers in the coming year. Located at the new technical centre, they will engineer current and future EPS programmes and support the development of advanced driver assist systems (ADAS) and autonomous technologies.
The team will collaborate with colleagues at Nexteer's Corporate Technical Centre in Saginaw, Michigan and those located at other company facilities world-wide.
Laurent Bresson, president and COO of Nexteer Automotive, said: "Tychy, Poland is a perfect environment for our technical centre for many reasons such as close proximity to one of our plants, the great pool of talent with experienced engineers and technical universities, plus the special economy zones and collaborative local authorities who share common sustainable growth goals."
Nexteer plants in Poland produce almost 3m steering systems a year for models such as the BMW i3, 1 series, 2 series Active Tourer, Mini Cooper, Alfa Romeo MiTo, Fiat 500, Opel/Vauxhall Adam, Corsa and Insignia, Citroen C3 and DS3. Since 2010 Nexteer has spent $80m on facilities in Poland.