Next.e.Go Mobile to build EV plant in Bulgaria
A German EV maker is building a factory in Bulgaria.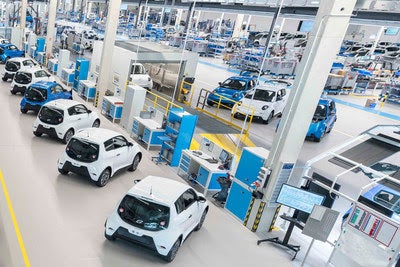 Bulgaria's economy ministry has signed an agreement for the construction of an electric car manufacturing plant worth an estimated US$170m/EUR143.2m with Germany-based startup Next.e.Go Mobile.
A SeeNews.com report citing a ministry statement said the company would build the plant on part of the site of Balkan machine manufacturing plant in the city of Lovech, in north-central Bulgaria. The investor would operate in Bulgaria through a local unit, Next.e.Go Bulgaria.
The new plant would have a capacity to make over 30,000 electric cars per year, according to the statement.
Factory construction is expected to be complete by the end of next year.

Caretaker economy minister Kiril Petkov said in the statement that the entire aluminium body, wire harnesses and software for the electric vehicles will be manufactured in Bulgaria. Next.e.Go will produce its e.GO Life 70, e.GO Life Sport and e.GO Life Cross models, the economy ministry said.
The investment would create some 1,000 new jobs in Bulgaria, Petkov said earlier, according to SeeNews.com.