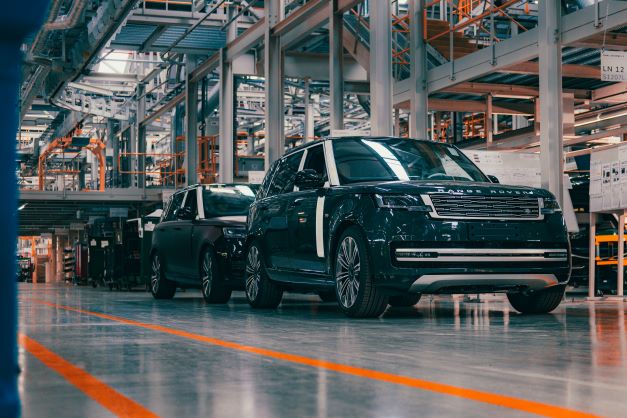 Jaguar Land Rover said on Wednesday it was working with Tata Technologies, its parent company's global engineering, product development and digital services unit, to "accelerate the digital transformation" of its "industrial strategy".
The first phase would include UK core production facilities, with later deployment to other locations worldwide.
Tata Technologies would deliver end to end integrated Enterprise Resource Planning (ERP) to change JLR manufacturing, logistics, supply chain, finance and purchasing modules by bringing data and knowledge from multiple departments into one single source.
"The intuitive new user interface of Tata Technologies' award winning software will drive stability in operations, improving visibility both between teams and for suppliers. The net result for the company will be a more agile, faster to market capability for new vehicles," the two companies said in a statement.
ERP was seen as key to streamlining and consolidating information across core business areas. Creating a dedicated home for data and management processes across departments was fundamental to the transformation of how a business functions. ERP systems were also capable of aggregating, storing and interpreting data to provide insights instantly, helping companies respond to issues, challenges and opportunities in an agile and timely manner.
The agreement furthers JLR's alignment with Tata Group companies as part of its Reimagine strategy. Tata Technologies has 30 years of experience in product and digital engineering with a global network of over 11,000 employees and clients across multiple countries.
In addition to establishing a standard operating model, Tata Technologies will integrate SAP S/4 HANA and SAP BTP with existing software to upgrade JLR architecture as part of its digital transformation strategy. The SAP S/4 HANA software package represents a shift from legacy ERP products to a modern cloud based system, driving operational efficiencies and stability.