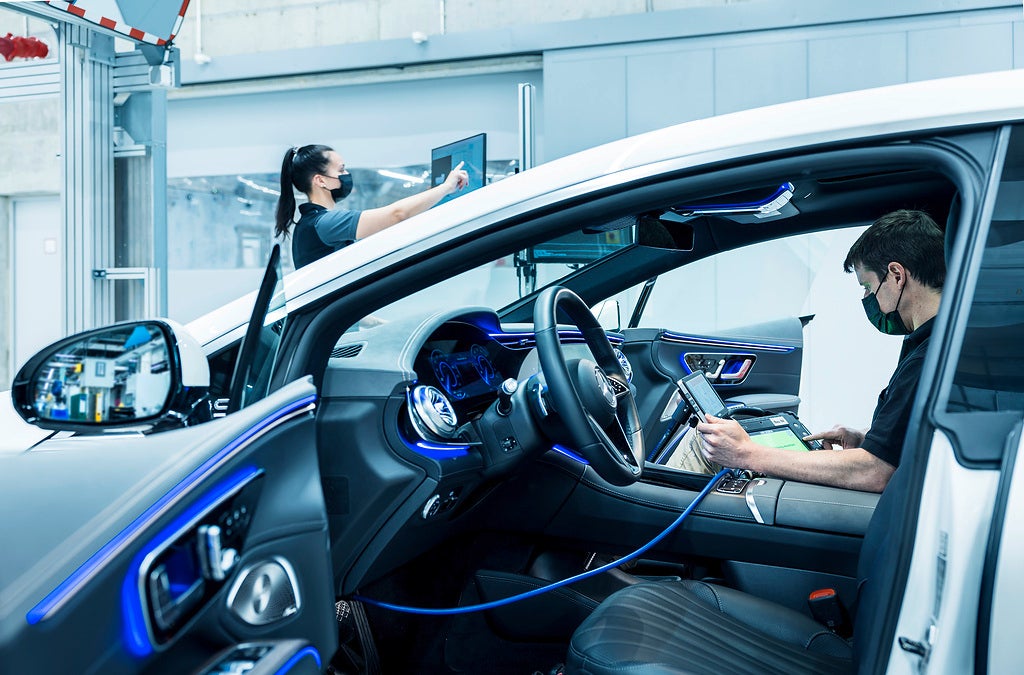 Mercedes-Benz has spent EUR200 million on an electric software hub at its technology centre in Sindelfingen bringing together software, hardware, system integration and testing functions under one roof.
Around 1,000 new jobs are currently being created for software developers in Sindelfingen with 2,000 more in the global R&D network.
The new building has 70,000 square metres of space over eight levels. After initial development, software and hardware are integrated into vehicle prototypes on the lower spaces. During this phase, vehicle plants worldwide become involved so new developments can be transferred to series production.
The upper floors house software code creation and pre-integration labs. Components and control units are tested fully automatically in a virtual vehicle. Only the electronics with the software to be tested are real, the rest is simulated.
All procedures aim to drastically shorten development times through high automation and to reach a high level of software maturity as early as possible.
Drivable prototypes are located on level 4. What are called retreat areas are grouped around meeting rooms. This enables the teams to evaluate together data obtained during the tests. Production stage and start-up validation are also fully integrated in the building.
The three lower levels contain laboratories, workshops and test benches which allow tests at temperatures from -30 to +50 C degrees and speeds of up to 250 km/h. There are also 250 EV charging points. Different charging standards worldwide are also replicated.