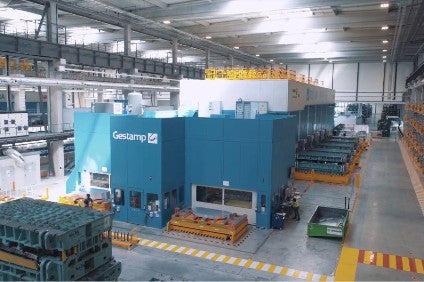 Gestamp has opened a new aluminium plant in Nitra, Slovakia.
The company spent about EUR130m on the new factory to supply Jaguar Land Rover's newly opened Land Rover Discovery factory in Slovakia.
It will also manufacture parts for the new Defender scheduled to start production this year.
The plant manufactures several skin panels and structural parts for the body, mainly out of aluminium, a Gestamp speciality.
About 200 people are employed.
Equipment includes two servo press tandem lines that will make 70% of the parts from aluminium.
Another Slovak plant is in Velky Meder where Gestamp unit Edscha makes mechanisms.
Gestamp chairman Francisco Riberas said: "We always accompany our clients where they require us, which is exactly what we have done in this case: we have moved to Slovakia to proficiently serve Jaguar Land Rover with the highest standards in a plant that intends to be the press shop of our client."