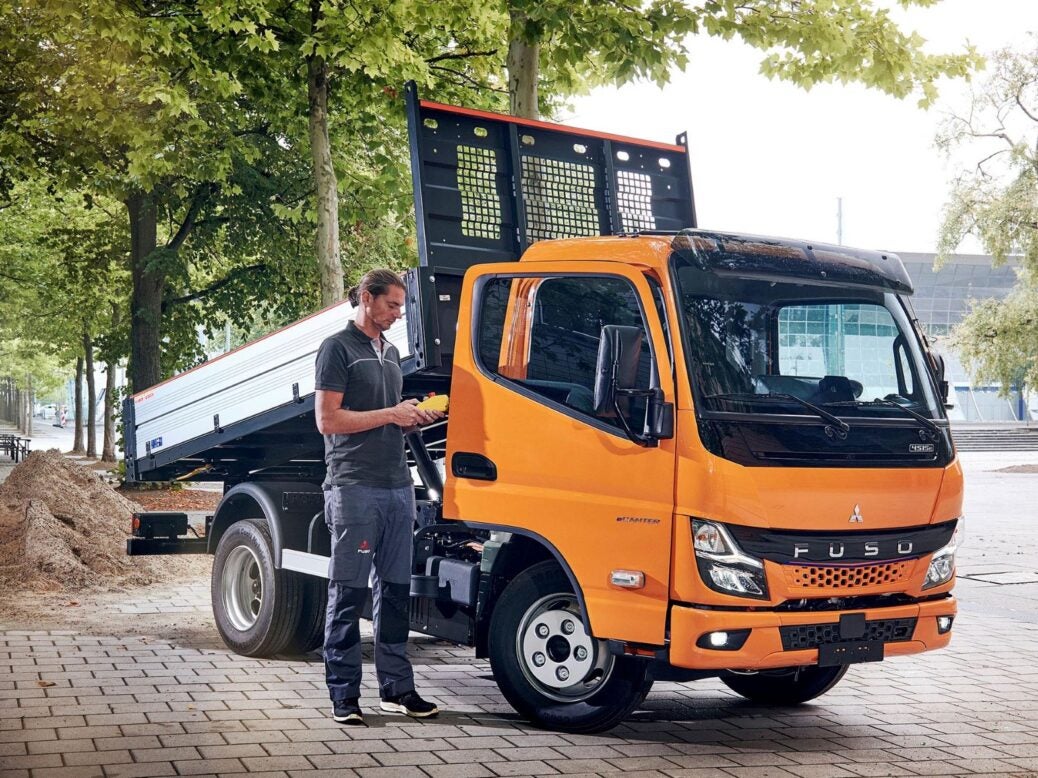 Daimler Truck unit Fuso launched the redesigned eCanter for Europe at IAA Transportation 2022.
There are around 450 in daily use in Europe, Japan and the United States, as well as in Australia and New Zealand and the global fleet has now run 6m km.
While the first generation electric truck was available only as a 7.49-tonner with a wheelbase of 3,400mm, G" customers are offered six wheelbases between 2,500 and 4,750 millimetres and a permissible gross vehicle weight of 4.25 to 8.55 tonnes. Load capacity of the chassis is up to 5.0 tonnes. Electric motors are 110kW (150hp) with 4.25 and 6.0 tonnes models or 129 kW (180hp) with 7.49 and 8.55 tonnes variants. The driveline delivers 430Nm of torque and maximum speed is 89 km/h.
Depending on the wheelbase, three different battery pack sizes are available, they use lithium iron phosphate (LFP) cell technology for long service life and more usable energy. The S pack has a nominal capacity of 41 kWh and range of 70km, M 83kWh and 140km while he L variant is 124kWh and 200km.
"This is far more than the distance usually covered per day in light distribution traffic," Fuso said. "Recuperation can increase the range even further, which at the same time minimises charging breaks."
The outgoing eCanter had a single battery of 81kWh and 100km.
The charging unit supports charging with both alternating current (AC) and direct current (DC). The Combined Charging System CCS is the charging standard, and charging is possible with up to 104 kW. DC fast charging to 90% of capacity is possible in approximately 36 minutes (S), 44 minutes (M) and 75 minutes (L), depending on the battery pack. AC charging (11kW and 22 kW) takes between four and six hours, depending on the battery pack.
The new truck has two cab variants standard 1.7m wide and two metre wide Comfort.
Standard features include multifunction steering wheel with buttons for controlling the LCD instrument cluster, automatic LED headlights and automatic high beam.
The batteries are mounted under the chassis frame with a rigid steel bracket which also serves as impact protection for the battery in the event of a frontal or side crash. In the event of an accident, a crash sensor automatically deactivates the high voltage system.
An external Acoustic Vehicle Alerting System (AVAS) is standard along with Active Side Guard Assist. Fifth generation Active Brake Assist with pedestrian detection is also included.