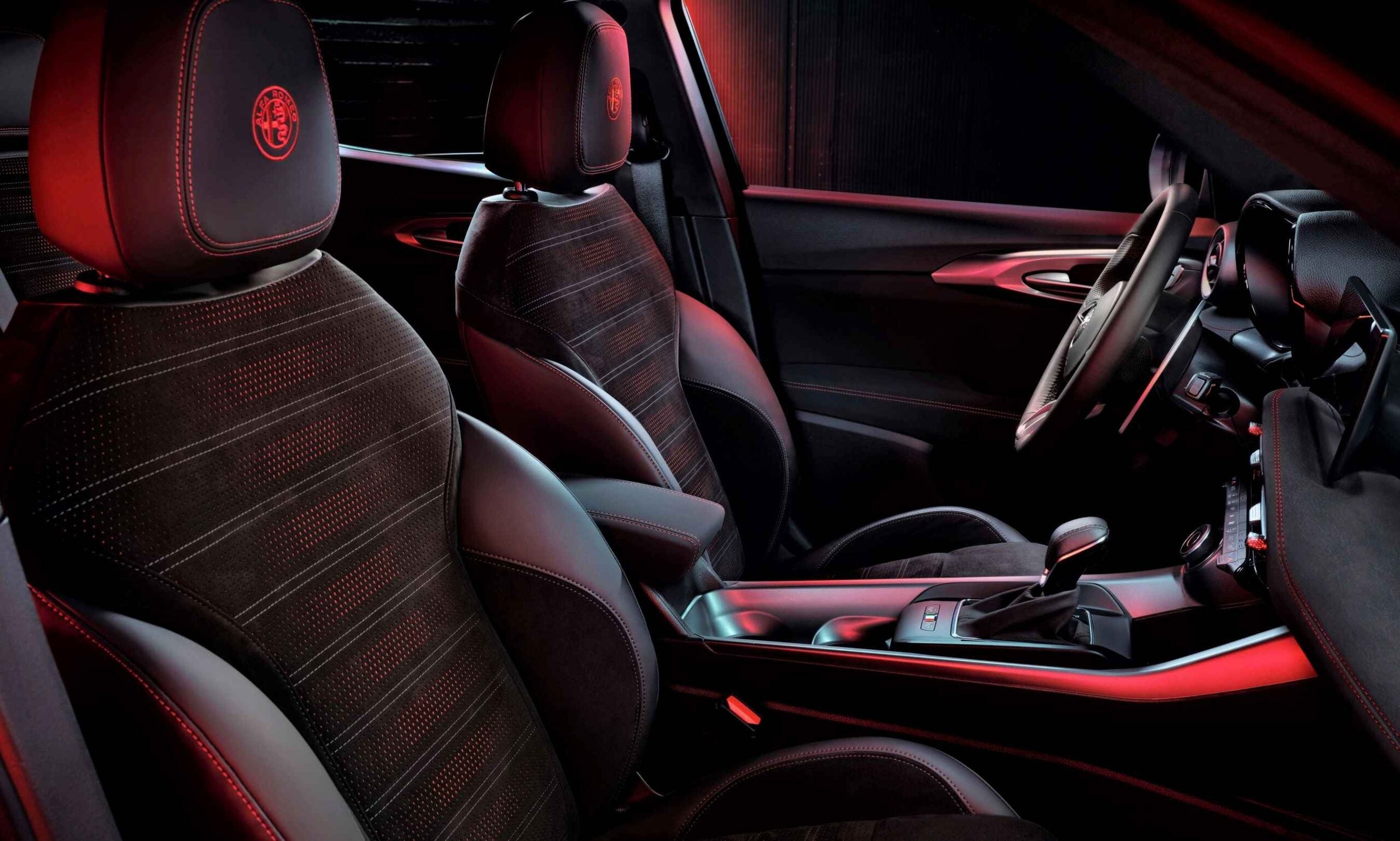 The interior of Alfa Romeo's recently unveiled Tonale SUV is upholstered with unique Alcantara material developed jointly by the two companies.
The Alcantara seating material used for Tonale's interior is produced at the company's Complex Manufacturing facility in Nera Montoro, Italy – a special unit that utilizes complex technologies to
Alfa Romeo's new SUV goes on sale in April and will be available in North America with either a gasoline or a hybrid plug-in-electric powertrain.
Alcantara says that 'Black Alcantara' with round laser-drilled holes and contrasting red backing alternates with plain black Alcantara on the Tonale's seat. Alcantara also is found on the SUV's dashboard.
Since 2009 Alcantara is certified "Carbon Neutral", having defined, reduced and offset all the CO2 emissions deriving from its activity ("from cradle to grave" the company says).