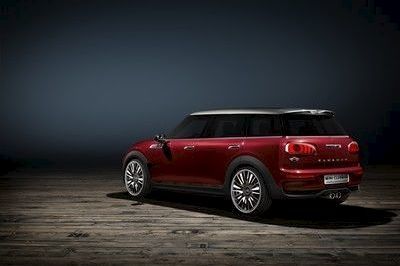 A source within BMW Group has told just-auto that Project F57, the imminent next-generation Mini Convertible, will be manufactured by VDL Nedcar at its plant in Born. Production of the outgoing R57 series topless Mini has now ceased and the new model will soon be revealed.
The R57 was made at the Mini plant in England but its replacement will be exclusively manufactured in The Netherlands. Production of BMW Group's second generation four-seat Mini Convertible took place between early 2009 and April 2015.
In other news concerning the BMW division's manufacturing operations, just-auto's contact says the successor for the also out-of-production Clubman will be built at Cowley in England.
The new Convertible is likely to debut at either September's Frankfurt IAA or November's LA auto show. Production at NedCar is due to commence "by year end". The Dutch plant already assembles three-door hatchbacks. Meanwhile, the fourth quarter is also the timeframe for Job 1 of the Clubman at what the firm officially terms 'BMW Plant Oxford'. This model should be shown to selected media this summer, but the timing and venue for its public debut is yet to be confirmed.
The F54 Clubman (wagon) will be the Mini brand's largest model yet. It was revealed as a concept at March 2014's Geneva motor show. The prototype was claimed by BMW to be 26cm longer and 17cm wider than the last model. Another difference was it having four (frameless) passenger doors rather than three. It retained the principle of having two vertically-hinged tailgate doors, however.
The Clubman concept's dimensions were quoted as follows: length, 4,223 mm; width, 1,844 mm (not incl. mirrors); height, 1,450 mm. The production car will be aimed at existing Mini owners who need a roomier model, as well as those considering a C-segment estate or crossover.