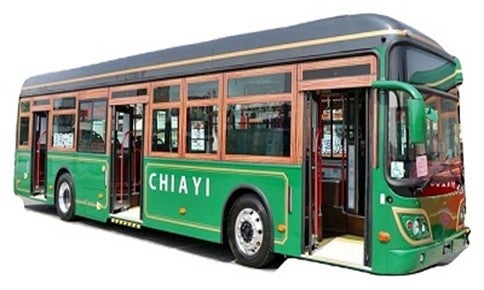 Taiwan's Master Transportation Bus Manufacturing (MTBM) has begun construction of an electric bus plant in Changhua County with an eye on growing local and overseas demand for zero emission buses.
Taipei based MTBM, which produces mainly medium and large city buses, is spending NTD2.5bn (US$82m) to build the factory on a 20 hectare lot in the Central Taiwan Science Park.
A ground breaking ceremony was attended by economic affairs minister Wang Mei-hua with construction scheduled to be completed by the end of 2024.
The company plans to establish a component supply chain for its electric buses with the complex to include an R&D centre, automated battery pack and module production plants, chassis and final assembly plants, plus an overseas pre-delivery centre.
MTBM expected to be supported by the country's strong electronics and electrical machinery industry and claimed it was talking with 47 local companies over potential supply deals, including Formosa Plastics Group, Tatung and Teco Electric & Machinery, as well as Japan's Toshiba Corporation for the battery supply.
MTBM hoped its relationship with Toshiba would help create sales opportunities in Japan with the company planning to feature at Expo 2025 in Osaka.