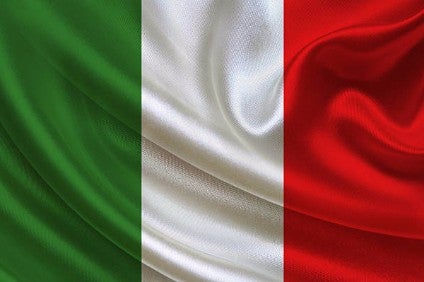 MTA is maintaining unless authorities allow it to partially resume production at its factory in north Italy as the coronovirus spreads, three FCA lines and those of Renault, BMW and Peugeot will stop.
The extraordinary claim came as MTA's site in Codogno near Milan, producing electromechanical and electronic products among others, was ordered to shut following the outbreak of hundreds of coronavirus cases in north Italy.
Fatalities in Italy from the coronavirus now number 12, by far the highest in Europe, with non-essential travel to the region being advised against by the UK government for example and ten towns, including Codogno, being placed in effective lock-down.
But in a direct plea to Italian authorities, MTA is pleading for 10% out of its 600-strong workforce to be allowed to resume production, warning unless this happens, there would be "irreparable consequences."
"Not delivering the goods will, in fact, cause the stop of three production lines of FCA Mirafiori, Cassino, Melfi and those of Sevel already as of 26 February," said an MTA statement. "From 2 March, all other FCA plants in Europe and those of Renault, BMW and Peugeot will close too.
"Should the forced closure arrangement persist, other manufacturers such as Jaguar Land Rover, Iveco, CNH and Same would be involved, just to name a few, with irreparable consequences for the company and the staff employed.
"In such a context, with the utmost respect for initiatives aimed at limiting the spread of the virus, MTA asked the relevant authorities to be able to allow 10% of its workforce (approximately 60 people) to return to production activities. The return would take place on a large covered area of 40,000 square metres and subject to daily verification of the health status of each worker, with regard to the symptoms and signs of COVID19 [coronavirus].
"MTA has already dealt with the COVID19 emergency in its Chinese production plant in Shanghai and therefore knows all the procedures necessary to continue producing in total safety of its workers.
"The partial resumption of MTA Codogno's activities would allow the company to be able to carry out deliveries within the timescales imposed by customers, allowing the Italian and foreign factories of vehicle manufacturers, with whom it collaborates, not to interrupt the production lines, avoiding additional burdens from an economic and social point of view."
Founded in 1954, MTA Headquarters are located in Codogno, 60 km south of Milan.
The Italian site includes a research centre for electric and electronic products, as well as a production area with plastic injection, metal stamping and assembling departments.
"We would not comment on that supplier," a JLR spokeswoman told just-auto. "We continue to monitor the situation with regard to the coronavirus outbreak.
"We are working with our suppliers generally to minimise any potential impact. As we said last week, people have returned to the plant [China]."
Information from Italy's Ministry of Health confirms as of 26 February, there have been 12 deaths and 374 people infected with the coronavirus, an increase of 52.
Some 116 patients are hospitalised with symptoms, 36 are in intensive care, while 209 are in home isolation.
A meeting has also taken place between Italian Health Minister, Roberto Speranza, EU Health Commissioner, Stella Kyriakides, WHO Europe director, Hans Kluge and ECDC (European Centre for Disease Control) director, Andrea Ammon.
PSA, Renault and FCA were not immediately available for comment.