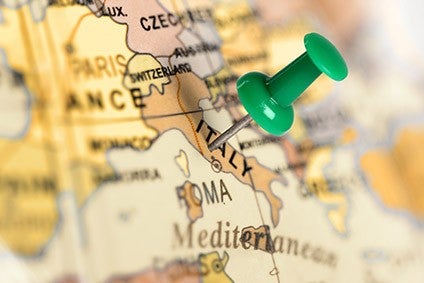 MTA says it has "no idea" what will happen with the situation at its shut Codogno factory as the supplier highlighted its experience of introducing strict hygiene measures in its Chinese facility in the light of the coronavirus outbreak.
The manufacturer has now directly asked authorities in Rome to allow it to partially resume production with 10% of its workforce, but says it remains in the dark as to what the immediate future will be.
Italy's coronavirus outbreak, which has now claimed 14 lives and seen hundreds infected, has at its epicentre the town of Codogno where MTA has a factory supplying many OEMs including FCA, although the automaker maintains it is working normally today (27 February).
MTA, which produces electromechanical and electronic products among other components, was ordered to shut in a Lombardy-wide bid to contain the outbreak, but is urging authorities at a national level in Italy to allow 10% of its 600-strong workforce to resume work.
"When we stop we get a fine and OK, it can happen, but normally we know when we can supply again," MTA marketing manager and grand-daughter of the supplier's founder, Maria-Vittoria Falchetei told just-auto from Italy. "We don't have [an] answer, we don't have an idea of what will happen.
"They [authorities] should say people who are able to follow instructions to avoid spread of the virus, they should open. Those who are not able, they should close.
"In our plant in Shanghai, before entering the factory there is a garden…and we have the possibility to disinfect hands. We measure [people's] temperature and register every name – we distribute masks and gloves."
Founded in 1954, MTA has eight factories worldwide and as well as the Codogno site has a facility in Reggio Emilia producing electronics.
"We do the power distribution units mounted directly on the battery terminal, which is also our production," added Falchetei.
"The power distribution unit is crucial and it is not easy to replace with another supplier because they are products which have been developed and co-designed with these car manufacturers."
The Italian Ministry of Health has updated its briefing and now says the number of coronavirus fatalities has risen to 14, with 528 people infected, an increase of 128.
There are 159 patients hospitalised with symptoms, 37 are in intensive care, 278 are in home isolation and 42 people have recovered. The official figures were communicated by Italian Commissioner for Civil Protection, Angelo Borrelli.
In the individual regions the number of infected people is as follows:
Lombardy: 305 – up 47
Veneto: 98 – up 27
Emilia Romagna: 97 – up 50
Liguria: 11
Lazio: 3
Marche: 3 – up 2
Piedmont: 3
Sicily: 3
Campania: 2
Tuscany: 2
Abruzzo: 1
Autonomous Province of Bolzano: 1