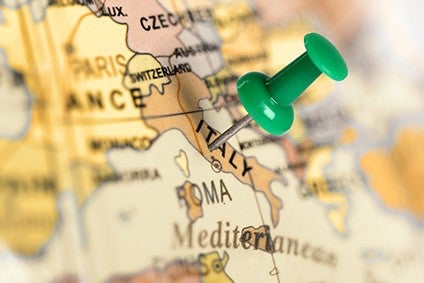 MTA has donated EUR200,000 (US$215,000) to several hospitals battling the coronavirus outbreak in Italy following the death of former chairman, Umberto Falchetti.
The electromechanical parts supplier is at the heart of the pandemic in Italy in the town of Codogno, south east of Milan and is a key manufacturer for battery components for Renault, among other OEMS.
Describing the donation, an MTA statement said: "In memory of Umberto Falchetti, remembering his generous impulses and sure to fulfil his wish, MTA donated EUR200,000 among the hospitals of Codogno, Cremona and Piacenza and the Red Cross of Rolo, with the aim of giving them a little help to cope with the needs and difficulties that the coronavirus emergency has provoked and is still provoking in recent weeks.
"We hope that everything will end quickly and we renew our due thanks to those who, with a spirit of sacrifice, absolute and selfless dedication, are working for the good of others even at the risk of their lives."
MTA previously said 75% of its staff were now working either at the Codogno plant or from home as the supplier looks to manage logistics as best it can in the face of the coronavirus outbreak.
The electromechanical parts provider was allowed by Italian authorities to begin some production of components, which Renault uses for its 12V batteries for example, but a pressing issue is securing permission for drivers to enter and exit the factory.
However, the situation has moved with Renault shuttering all its 12 factories in France, as well as those in Romania, Slovenia, Portugal and Morocco.
Codogno is around 30 miles south east of Milan and was originally one of the red zones designated by the Italian government.
Rome has now drastically extended sweeping restrictions on movement of people around the whole country as it fights the coronavirus.
"We will all try to roll up our sleeves, as he liked to do when someone needed help and we will work for MTA and for all of Italy," added the supplier.