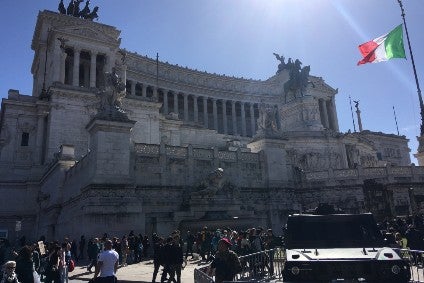 Italian component producer, MTA says it is appealing directly to Rome to allow it a partial resumption of work at its Codogno factory, which has been forced to shut as the coronavirus spreads in the country.
Italy has been particularly hard hit by the malady and has recorded hundreds of coronavirus cases and 12 deaths, with the Codogno site being right in the heart of one of the worst-affected areas in Lombardy.
MTA, which produces electromechanical and electronic products among other components, was ordered to shut, but is urging authorities at a national level in Italy to allow 10% of its 600-strong workforce to resume work.
Yesterday (26 February), MTA said unless it was allowed to resume manufacturing, three FCA lines could stop, although the Italian automaker says it is working normally.
"The situation remains the same – MTA is shut in Codogno," MTA marketing manager and grand-daughter of the supplier's founder, Maria-Vittoria Falchetei told just-auto from Italy. "We are trying to obtain permission from the authorities and speak with Rome [so they can] understand the situation.
"I know our CEO tried to obtain permission, to explain how our work is organised and why we want permission for 60-70 people [to restart production]. We have explained how each department works, plastics, moulding, logistics, workshops.
FCA however, insists it is working normally despite the shutdown of MTA in Codogno, but is closely observing the coronavirus situation as it rapidly evolves.
"We don't have a problem at this moment in our plants in Italy," an FCA spokesman told just-auto from Turin. "I know MTA told a lot of things, but at this moment we don't have a stop of production.
"We monitor every minute the situation. It is very important for us to follow every change in the situation. For us at this moment, it is very regular activity in all the plants in Italy and Europe.
"In Serbia the [work] was stopped, but today the plant is open and working with parts from China – we have a joint venture with GAC [Guangzhou Automobile Group]."
Italy's Department of Civil Protection says data from the Ministry of Health on 26 February recorded 400 people infected with the coronavirus in nine regions and 12 have died.
There are 258 cases of Coronavirus in Lombardy; 71 in Veneto; 47 in Emilia-Romagna; 11 in Liguria; three in Piedmont; three in Lazio; three in Sicily, two in Tuscany, one in the Marches and one in Bolzano .
There are 128 patients hospitalised with symptoms, 36 are in intensive care and 221 are in home isolation. Three people have recovered.