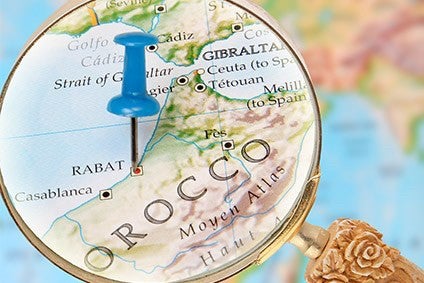 Morocco's automotive supplier association (AMICA) says OEMs will produce 1m vehicles per annum by 2022 as the country continues to attract major overseas manufacturers to North Africa.
From being essentially an assembler country, Morocco is now very much in the production game as it attracts huge multinationals such as PSA and Renault, while also many suppliers such as Nexteer are using the country's substantial auto worker base to start operations.
Morocco has targeted foreign manufacturers using elements such as its industrial and logistics Atlantic Free Zone located in Kenitra, 24 miles from the capital of Rabat.
The project includes a Free Trade Zone, which offers a number of tax and customs advantages and is linked by road and rail to the country's two main ports at Tangier-Med and Casablanca, as well as the airports of Casablanca, Rabat, Tanger and Fez. There are also two further Free Trade Zones in Tangiers.
"There are a lot of opportunities [for] foreign companies to start, like help from the government, free training, some [help] to buy land," AMICA (Association Marocaine pour l'Industrie et la Construction de l'Automobile) committee president and pilot administrator, Saad Aiouche told just-auto at the recent Automotive Manufacturing Meetings conference in Madrid.
"The minimum salary is EUR300 (US$335) per month – we are around 30% of European salaries – costs are very low. They are very young people, that is a difference with Europe. Overseas companies say they can't find people in Europe."
Aiouche stressed the Free Trade Agreement (FTA) Morocco has with Europe and the US, making the country extremely attractive for overseas manufacturers to set up shop in North Africa, with the country lying a stone's throw of just nine miles from the Spanish mainland.
Talks to set up an FTA with Canada are continuing as are those with several, unnamed African countries as Morocco uses automotive to increasingly establish its manufacturing prowess, which is contributing heavily to Rabat's GDP with an estimated EUR10bn turnover next year.
"We are the number one sector in Morocco [and] we are the largest exporter," added Aiouche. "We have gone from an assembler to producer – there are many young people who want to have training.
"We go into schools and colleges to talk about the automotive industry and to talk about the opportunities in front of them."
As a barometer of just how successful a job creator the sector is, Aiouche estimates 180,000 posts will be generated this year, with a further 200,000 to come in 2020. AMICA is also looking to increase the current 65% localisation rate to 85%.
PSA started production at its Kenitra plant last month, which has a capacity of 200,000 vehicles from mid-2020 to serve customers in 80 markets.
"At the heart of the Middle East and Africa region, Morocco is an historic and strategic market for our Group and its four brands, Peugeot, Citroën, DS and Opel," said PSA EVP, Middle East & Africa, Jean-Christophe Quémard.
"We are forging a partnership in Morocco's automotive industry, thanks to the help of all our partners and the support of the Moroccan authorities."
PSA has a network of 62 local suppliers, with 27 new component manufacture sites set up to meet the needs of the Kenitra plant.
Production will start at Kenitra with the new Peugeot 208, jointly manufactured with the Trnava plant in Slovakia.