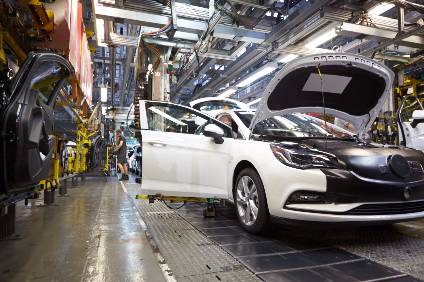 PSA-owned Vauxhall has announced a plan for 241 job losses at its UK, Ellesmere Port, car manufacturing plant.
Last year the plant – which makes the Astra – dropped a shift (is now single shift) and shed 400 jobs.
Today, Vauxhall announced that it has entered into a 45-day consultation period with labour unions and employee representatives to propose a 'restructuring' of the Ellesmere Port plant 'to align headcount and production costs with the 2019 production forecasts and plans'.
It said the 2019 plan encompasses site compression, implementation of new technologies and other transformation activities which will impact on headcount requirements. The restructuring, Vauxhall said, requires a planned phased reduction in headcount by 241 heads during 2019.
In a statement, the company also said the restructuring is 'critical to ensure that the Ellesmere Port plant develops its competitiveness during this difficult time within the industry'.
The company also confirmed that it 'remains committed to achieve this essential restructuring without having to utilise compulsory redundancies'. It said there is the possibility for employees to transfer to Vauxhall's other UK manufacturing plant at Luton and that it would provide relocation support to employees.
PSA chief Carlos Tavares has earlier suggested that the Vauxhall Ellesmere Port plant faces a big efficiency challenge to become as competitive as other manufacturing plants with the PSA Group. Moreover, uncertainty over its long-term future within PSA is also underlined by the absence of any confirmation of a new model for the plant when the current Astra finishes around 2021.