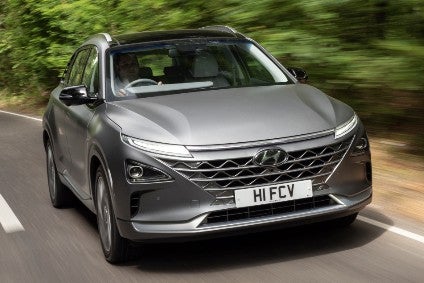 South Korean automotive equipment supplier Hyundai Mobis Company announced on Friday it plans to invest KRW1.32trn (US$1.13bn) in two domestic hydrogen fuel-cell plants by 2025, according to local reports.
The company said in a statement a hydrogen fuel-cell stack plant will be built in Incheon, just west of the capital city Seoul, while a hydrogen fuel-cell systems assembly plant will be built in Ulsan, on the country's east coast.
Construction of the two plants is set to begin in 2023, with completion scheduled for 2025. The fuel-cell systems, comprising stacks containing up to several hundred fuel cells, will be supplied mainly to Hyundai Motor and Kia Corporation for their future hydrogen-powered vehicles.
Mobis is South Korea's largest supplier of automotive components and technologies, with a focus on chassis systems such as brakes, suspension and steering systems, airbags, electric and hybrid drivetrain systems, electrical systems including lighting and infotainment systems, connected and autonomous driving systems.
Its largest shareholder is Kia Corporation with a 17.3% stake, according to a company statement, with Hyundai Motor Group chairman and former CEO Mong-Ku Chung its second-largest shareholder with a 7.1% stake.