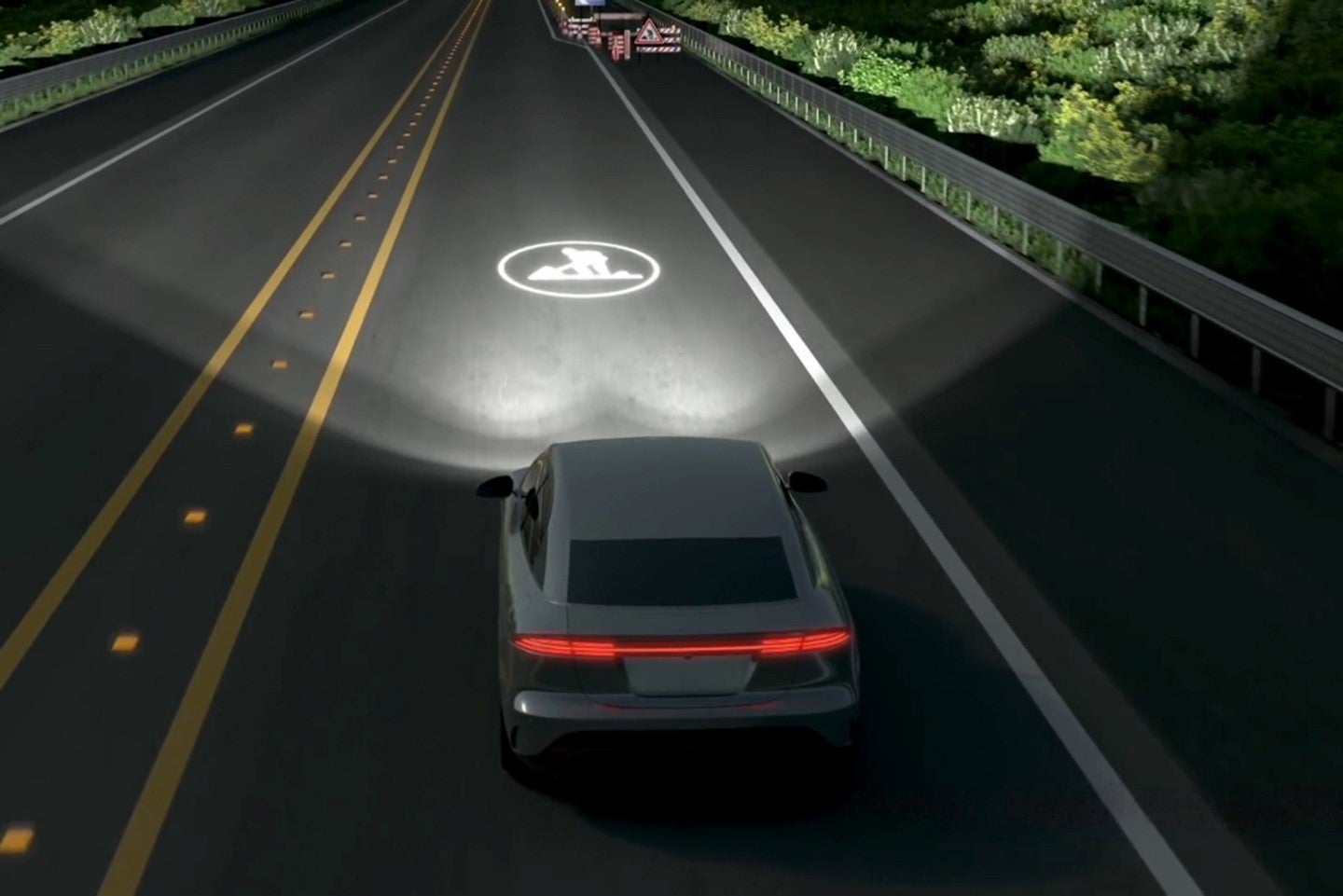 Hyundai Mobis has developed a new vehicle lighting system that displays road signs in real time, which the company claims significantly reduces the potential for night time road accidents.
The Hyundai Motor affiliate said it expected to commercially launch a new generation automotive lighting, the HD Lighting System, using this latest innovation which it claims identifies distant road signs and projects them on the road surface to make them more visible to the driver. For example, when the headlights detect distant road signs such as construction projects, speed limits or pedestrian crossings, they gives drivers an early warning by projecting the relevant symbols onto the road ahead.
The company said the system also recognises pedestrians on sidewalks and can project a virtual crosswalk on the road, for pedestrians to use to cross the road when the vehicle comes to a stop.
The HD Lighting System comprises HD micro-LEDs and a digital micro mirror device (DMD), a collection of tiny mirrors that together act as a reflector. The key underlying technologies are the DMD controls and the system's software which processes information from the front sensor (camera) and can also integrate GPS navigation data to provide more complete information.
Hyundai Mobis said the HD Lighting System features 25,000 micro-LEDs each 0.04 mm wide, thinner than human hair. This is 250 times as many as those installed in current LED headlamps which typically have between 80-120, enabling the lamp to control light more sensitively and locate and identify objects and pedestrians with more accuracy.
The DMD is an ultra precise controller which reflects light using microscopic mirrors measuring just 0.01 mm. Lights emitted from densely packed LEDs are reflected using 1.3m digital mirrors to project desired shapes and symbols on the surface of the road.
Hyundai Mobis said in a statement: "In the era of autonomous driving, software technology capable of integrating numerous auto components into a single device will be more important than ever. We are taking the lead in development of cutting edge lamps and securing technology capable of controlling them."