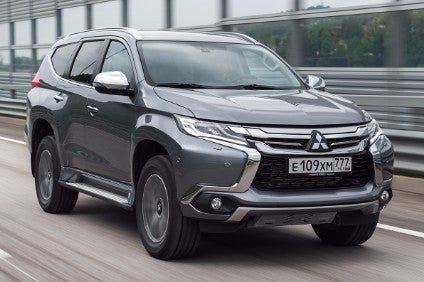 In a sign the Russian economy is picking up, Mitsubishi Motors Corporation (MMC) announced it will resume production of the Pajero Sport at its Kaluga plant 180km south west of Moscow.
The plant will add 440 workers and switch to two shifts from January next year.
MMC said its decision reflects the company's confidence in the recovering Russian auto market.
Naoya Nakamura, president and CEO of MMC Rus, said he had set ambitious growth targets for the Russian business and is keen to expand still further the range of vehicles available to consumers.
For the past two years, MMC Rus has imported the current generation Pajero Sport from its global production hub in Thailand, a response to the downturn caused by the Russian economic crisis. With the recovery of the Russian automotive market gathering pace, MMC expects to restart production of the model in Russia, next November.
Kaluga is also home to a Volkswagen Group plant. MMC's 125,000 square metre factory, shared with PSA Group, opened in 2009 capable of producing 125,000 vehicles a year. It currently produces the Outlander SUV and several PSA models.
Osamu Masuko, CEO of Mitsubishi Motors, said: "This is only the beginning. Building on the success of the Outlander, we plan to offer a larger model line up for Russian consumers.
"Local production of popular models will be essential in growing future sales and enabling Mitsubishi Motors to participate fully in the Russian recovery."
MMC said the Russian automotive market has grown 14% in the first four months of the fiscal year that began on 1 April. MMC sales in Russia have increased 19% and growth has outpaced the market average by 5%.
Nakamura said: "MMC Rus is encouraged by the reinvigoration of the Russian automotive market and we are ambitious for the future. We have significantly increased our sales targets since January 2017 and are achieving them. We look forward to increasing our commitment to the Russian market with local production of the Pajero Sport, along with other vehicles."