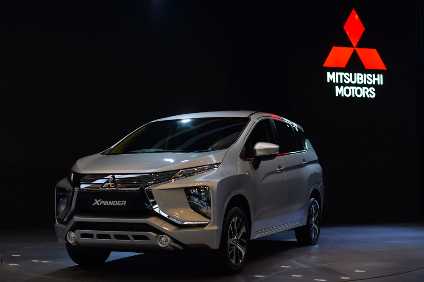 Alliance partner Mitsubishi Motors ' third fiscal quarter operating profit plunged 95.7% year on year to JPY3,634m from JPY 85,026m in Q3 2018/2019.
Sales dipped 7.1% to JPY1,666,914m.
Retail sales fell from 894,000 units in Q3 2018 to 876,000 last quarter with volume either flat or negative in all markets. This was most likely due to MMC's ageing product range.
However, the company is moving to address its new product shortfall, launching redesigned or updated Xpander Cross, Attrage (Mirage sedan) and Mirage hatchback lines in the third quarter with redesigned ek Space and ex X Space minicars (an MMC speciality including OEM basis build for rival domestic automakers) due out this current fiscal quarter.
The automaker consequently booked a Q3 net loss of JPY11,760m versus a JPY69,164m the previous financial year third quarter.
The loss per share was JPY7.9 versus earnings per share of JPY46.46 a year earlier.
In presentation documents, the company said it had boosted operating profit in Japan (2.8%) and ASEAN markets (10.1%) but not elsewhere though there was some offset from reductions in selling expenses plus procurement and factory operating costs.
But increased R&D, indirect labour, compliance and other costs had led to a JPY36.8bn hit to the bottom line during the quarter.
MMC's forecast for the full financial year ending 31 March 2020 is: sales; JPY2,450,000m (down 2.6% year on year), operating profit JPY30,000m (down 73.2%) and net profit JPY5,000m (down 96.2%).
EPS was pegged at JPY3.36.
Mitsubishi Europe boosts 2019 unit sales
Mitsubishi books sales and profit hikes for fiscal year
MMC responds to German emissions 'defeat device' probe