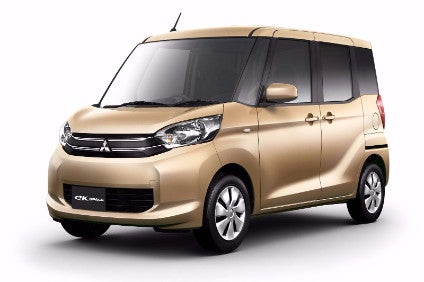 Mitsubishi Motors reportedly has admitted improperly tested the fuel economy of its cars for the past 25 years, deepening a crisis that has already wiped out half its market value.
According to Bloomberg, citing a company statement on Tuesday (26 April), the automaker formed a panel of three former prosecutors to investigate improper testing that goes back as far back as 1991, including the falsification of fuel efficiency data. The company said last week it hadn't been complying with Japanese testing standards since 2002.
"Customers bought our cars based on incorrect fuel economy data," MMC president Tetsuro Aikawa told reporters during a press conference on Tuesday. "I can't help but apologise."
Bloomberg said the latest revelation re-ignited concerns about Mitsubishi Motors' viability and sent shares plunging for a fifth day, dropping the company's market value to JPY427bn yen ($3.85bn). Wrongdoing by the Japanese automaker, and Volkswagen, has prompted rising scrutiny of the way automakers test for and label the fuel economy and exhaust emissions of their vehicles.
According to the report, Aikawa said Mitsubishi hasn't decided how to compensate customers and he added he wasn't aware of the improper testing.
Aikawa and other executives attended meetings where the company raised fuel economy targets for minicar models that the company said last week had been rated with manipulated data, executive vice president, MMC executive vice president, Ryugo Nakao, told Bloomberg in Tokyo. The automaker doesn't know how many models have been tested improperly since 1991, Nakao said.
Mitsubishi Motors still plans to report fourth-quarter results on Wednesday, Nakao added. The company probably will say quarterly net income increased 32% to JPY25.9bn, according to analyst estimates compiled by Bloomberg.
Meanwhile, the Japanese government is forming a task force to take steps that would prevent irregularities in vehicle testing, transport minister Keiichi Ishii told Bloomberg after a cabinet meeting, also on Tuesday, in Tokyo. Manipulation of fuel-efficiency tests is "extremely serious", he said.
In a separate briefing, the ministry said the carmaker's report on Tuesday was insufficient and that it should file a new one by 11 May. The ministry also said it planned to check all of the carmaker's models for related discrepancies.
According to the report, Nakao last week said Mitsubishi Motors may have to pay back government tax rebates its minicars shouldn't have been eligible for. The company is discussing with Nissan Motor (which sells rebadged MMC minicars under its own brand and first uncovered the testing discrepancies) a plan for compensating Nissan customers, Aikawa said.