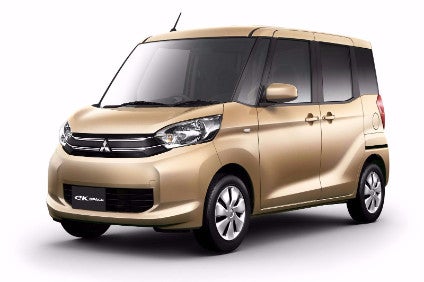 Mitsubishi Motors Corporation has warned it expects a larger loss for fiscal year 2016/2017 than previously forecast.
It now expects a net loss of JPY240,000m (US$2.3bn) compared with an earlier prediction it would lose JPY145,000m. It made a JPY73,000m net profit in fiscal 2015/2016.
MMC cited a number of factors including "additional costs towards quality measures in market" which it said had "resulted in a forecast operating income loss of JPY32,000m and a net income loss of JPY220,000m due to the improper conduct in fuel economy testing-related losses".
It also cited a JPY10,000m impact from "delay in recovering emerging markets' sales volume in regions including the Middle East plus Central and South America, JPY34,000m for currency effects, a JPY38,000m "quality measures" hit and revisions to an "impairment loss" at its Mizushima plant of JPY15,000m.
The troubled automaker, whose fuel economy falsification scandal drew the ire of minicar OEM supply customer Nissan, which hiked its stake to 34% and, reportedly, is installing its CEO Carlos Ghosn as MMC chairman, has now, finally, released a fiscal half year forecast ahead of its results announcement due on 28 October.
It expects an operating loss of JPY32,000m on sales of JPY864,000m (versus JPY1,070,000m a year ago). Last year's operating profit was JPY58,426m.
For fiscal 2016/2017, MMC had expected an operating profit of JPY25,000m on sales of JPY1,910,000m but has revised this to an operating loss of JPY28,000m on sales down to JPY1,840,000m.