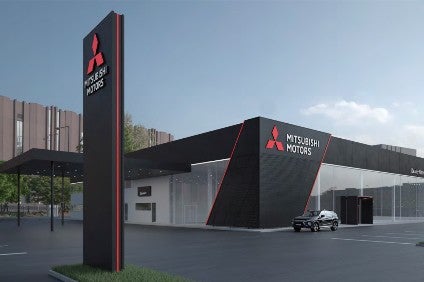 Mitsubishi Motors said it expected to book a JPY26bn (US$242m) net loss for the current fiscal year ending 31 March 2021 after forecasting a net profit of JPY5bn last November, as revenue continued to fall sharply due to the COVID19 coronavirus pandemic.
The carmaker also revised down its net sales forecast for the current fiscal year by 7.3% from its previous forecast to JPY2,270bn after reporting actual net sales of JPY2,515bn for the year ending 31 March 2020. The company earlier postponed, by about a week, its official results announcements for last fiscal year.
The company said in a statement "despite efforts to further reduce costs in order to achieve the forecasts announced in November in a harsh environment, the sharp deterioration in demand greatly exceeded our expectations and consolidated net sales and consolidated operating profit are therefore expected to fall significantly below the previous forecast".
Mitsubishi this month suspended production at its Mizushima plant in Okayama prefecture for almost three weeks, from 6 April, while its Okazaki plant in Aichi prefecture was shuttered for two weeks from 9 April and its wholly-owned Pajero Manufacturing plant in Gifu was closed for one week from 13 April.
Further production cuts are likely to be announced for May.
The automaker's new vehicle registrations in Japan fell by over 24% to 26,961 units in the first quarter of 2020.