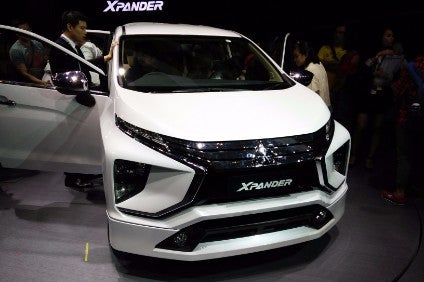 Mitsubishi Motors plans to expand its active dealer network in China by 40% to around 300 outlets by the end of the current fiscal year ending 31 March 2018.
The automaker so far has been a minor player in China due mainly to a lack of product and slow investment compared to other automakers.
The company's main joint venture in the country, GAC Mitsubishi Motors, was established in 2012 with local partner Guangzhou Automobile Group which holds 50% of the equity. Mitsubishi Motors holds a 33% stake and Mitsubishi Corporation the remaining 17%.
By the first quarter of 2017, the company's cumulative production had reached just 241,000 units.
Mitsubishi Motors has another much older joint venture in China, called South East (Soueast) Fujian Motor, in which local company Fujian Motor Industry controls 50% of the equity, Mitsubishi Motors 25% and the company's Taiwanese partner China Motor Corporation 25%.
It assembles passenger cars and a small utility vehicle sourced from Taiwan, but volume is very limited.
The two companies combined are estimated to have sold just over 71,000 vehicles last year.
Since 2012, Mitsubishi Motors has expanded its local product range in China to include the ASX, Pajero and Outlander. Other products are likely to follow in the near future, including the Xpander compact MPV which recently went into production in Indonesia.
Synergies with Renault-Nissan will no doubt also offer up additional product opportunities, including electric vehicles, which are set to become a key growth segment in the next five years.
Earlier this year Mitsubishi began construction of a new engine plant in Changsha in the central Chinese province of Hunan with production capacity of 150,000 engines a year.