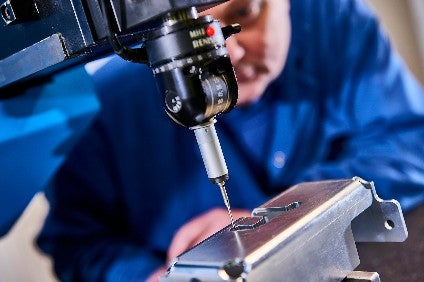 A small English supplier has celebrated its 70th birthday with a supply contract from Volkswagen-owned Bentley.
Metal stamper Frank Dudley, which employs 64 people in Birmingham, said it "beat off significant competition" to win the contract to supply bumper finishes for the Continental and has already invested heavily in setting up a dedicated clean room and cell for the job.
The Continental is final assembled by Bentley at its factory in Crewe, Cheshire, the former home to Rolls-Royce and Bentley before the two marques were sold off to BMW and VW respectively in the early 2000s.
This new deal, along with "significant body and white work" for Sertec Group, is the latest in a long line of contract wins for the metal pressings and deep drawn component specialist which has seen its sales rise 20% to GBP6m over the last year.
Bentley's parent VW Group last week reshuffled its North American executive pack, including naming Mark Del Rosso, current president & CEO of Bentley Motors Americas, and a former chief operating officer of Audi of America, as the latter's new president.