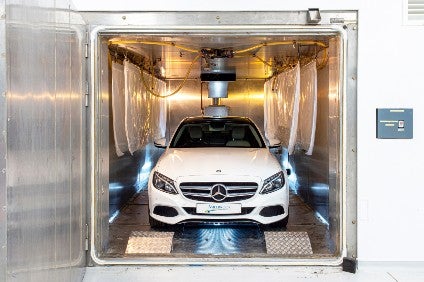 Millbrook is making a further investment in its emissions testing capabilities with the introduction of a new Variable Temperature Sealed Housing (VTSHED) for evaporative emissions testing.
The facility is for the evaluation of hydrocarbon permeation from vehicles or sub systems during the Regulatory Type IV test.
It will complement an existing facility at Bedford which has been operating for 20 years and enables the development and certification of vehicles to European and Chinese regulations.
The new VTSHED will include the latest technical and software operating enhancements to align it with European, Chinese and federal regulatory requirements.
The new facility will accommodate larger passenger cars and light commercial vehicles.
It will have a new canister loading rig that will be used as part of an evaporative test procedure. This can also be used for loading canisters with butane for engine calibration work or to age and stabilise canisters.
The new facility is expected to be operational from Q3 2020.