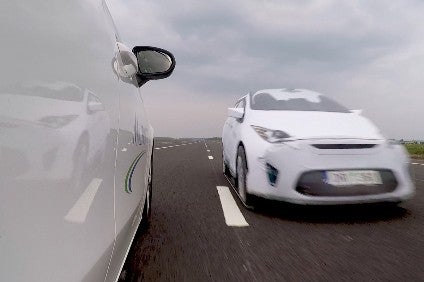 Millbrook, the Bedfordshire vehicle testing facility originally built in the late 1960s as the Vauxhalll Proving Ground, announced it now offers new facilities and equipment for CAV and ADAS testing and development.
Advanced Driver Assistance System (ADAS) and Connected and Autonomous Vehicle (CAV) test capabilities include a new, secure test facility and a full range of equipment required for performing all EuroNCAP 2020 and a wide range of non-standard CAV and ADAS test scenarios.
The new facility offers 1.1km of three-lane motorway and two-lane A-road test track layouts designed to EuroNCAP and ECE R130 specifications. It also has a junction marked out to the new EuroNCAP specification and 250m radius curves specified within ECE R79.03 for testing Automatically Commanded Steering Functions (ACSF).
The UK's first independent small pilotable platform, LaunchPad, is used to represent Vulnerable Road Users (VRU) and Powered Two Wheelers (PTW).
Millbrook also has a Guided Vehicle Target (GVT) allowing vehicle to vehicle test scenarios, along with more complex scenarios involving a car and a VRU. Tests are conducted in a safe and secure environment with a high level of repeatability, accuracy and control, according to Millbrook.
This capability enhances the facilities available to vehicle and software developers as part of the controlled urban test bed for CAVs which Millbrook is working on in conjunction with RACE, the UK Atomic Energy Authority's centre for Remote Applications in Challenging Environments. It also complements the 5G-enabled, private and configurable mobile network at the proving ground and the virtual model of its test tracks.
Peter Stoker, the facility's chief engineer – connected & autonomous vehicle, said: "The addition of this new equipment secures Millbrook's position at the forefront of CAV and ADAS testing and development in the UK. We look forward to making further announcements in this area this year."