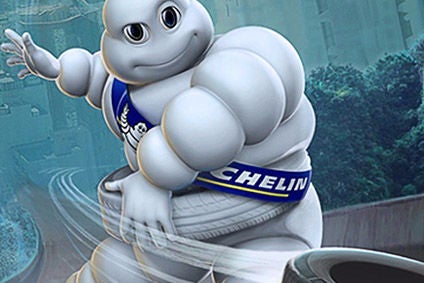 Michelin has announced 2016 net income up 42% to EUR1.7bn (US$1.8bn) while volumes rose 2.1%.
Passenger car and light truck tyres were up 3%, truck tyres rose 1% and speciality businesses were down 1%.
For the fourth quarter, volumes were up 4.2% for the group with gains of 5% in passenger car and light truck tyres and 6% in the speciality businesses.
"2016 represented a successful milestone in our strategic roadmap," said CEO Jean-Dominique Senard. "Our growth, which once again outpaced the markets, was driven by the strength of the Michelin brand, our steady stream of innovations, the improvement in the quality of our customer service and the success of our intermediate lines.
"Our pricing policy, which is designed to capture the full value of our technological leadership and our commitment to improving competitiveness enabled us to fulfil the financial guidance announced early in the year.
"Looking ahead, 2017 is expected to be another year of growth, in line with the Group's 2020 objectives."
For 2017, Michelin says tyre markets are expected to track trends observed in late 2016, in particular with the upturn in mining tyre sales.
The year will also see an increase in raw materials costs, for an estimated impact of around EUR900m.